BCCI treasurer questions Saba Karim's England visit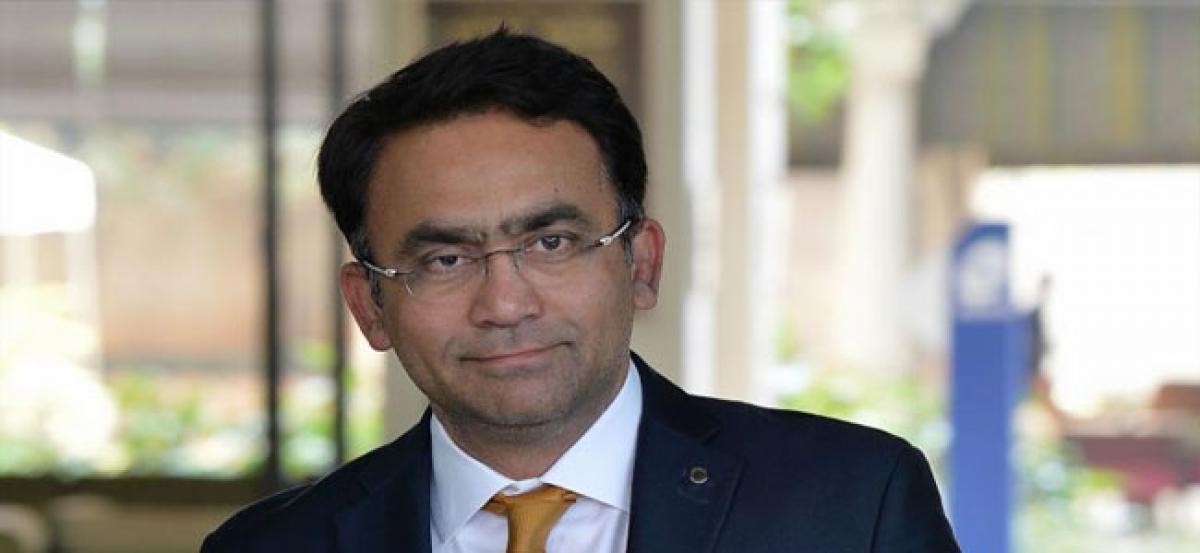 Highlights
The Committee of Administrators CoA, which often questions BCCI office bearers foreign visits, was on Monday put in a tight corner after treasurer Anirudh Chaudhry raised questions with regards to GM Cricket Operations Saba Karims impending tour of UK
The treasurer said that CoA's directions has "forbidden" him to ask questions but he wants to know about it for his general curiosity.
New Delhi: The Committee of Administrators (CoA), which often questions BCCI office bearers' foreign visits, was on Monday put in a tight corner after treasurer Anirudh Chaudhry raised questions with regards to GM (Cricket Operations) Saba Karim's impending tour of UK.
Treasurer Chaudhry has apparently asked the reasons for sanctioning Dearness Allowance (DA) of USD 4050 for a period of nine days for Karim and sought supporting documents for the visit.
Karim's Dearness Allowness per day is INR Rs 30,000 per day (approximately), which is exclusive of the hotel tariff.
The treasurer, in his e-mail to the CoA (a copy of which is in possession of PTI) has also drawn a parallel with how the administrators had stopped secretary's UK visit during the T20 series, citing that he won't add any value.
"I have received an e-mail for signing a letter to be sent to M/s Thomas Cook for the release of foreign exchange to Mr. Syed Saba Karim for his D.A. of an amount equal to USD 4,050/- for his proposed visit to the United Kingdom for a period of 9 days," the treasurer wrote.
The treasurer said that even though he would be signing Karim's sanctioned DA bill but he had four specific questions for Vinod Rai and Diana Edulji.
"Firstly, the supporting documents that show the purpose of his visit to the United Kingdom and the decision-making process thereof and any invitation from ECB or any communication to the ECB prior to the approval regarding the same.
Secondly, "the supporting documents showing that the approvals are in place. The third issue is about "information as to whether any other staff has visited the United Kingdom recently."
Lastly, "the possibility that if there was any such travel recently, could such staff person travelling, not have done the work that Karim may be travelling for?"
The treasurer said that CoA's directions has "forbidden" him to ask questions but he wants to know about it for his general curiosity.
"I do feel a little hesitant in writing to you over this as I would have ordinarily asked the staff for more details and I do not wish to bother the members of the CoA with regards to satisfying myself over details and approvals and bills since there may at times be more than 3000 payments in a month which I ought to ordinarily be scrutinising.
"However, your directions to me forbid me from asking the staff for any details/bills etc. and I am required by your directions to only ask the CoA for such details, thus this email," the treasurer wrote.
Chaudhry said that he is curious to know the purpose of Karim's visit to UK because recently acting secretary Chaudhary was prevented from doing so.
"I refer to the e-mail from the Committee of Administrators dated 18.06.2018 to Mr. Amitabh Choudhary wherein the Hon'ble Committee, while forbidding the Acting Secretary to travel to England, had stated, From the contents of your email, the Committee of Administrators does not see any value addition to the BCCI in your merely watching the three T20 India-England games to be played in England.
"Therefore, though I am not aware of the reasons for the 9-day tour of Mr. Karim and no paper, document or communication other than the letter for me to affix my signature has been sent to me, in addition to wanting to satisfy my curiosity," Chaudhry wrote.
He also added a note of caution that he wanted to get clarifications as the BCCI needs to abide by the rules framed under the Foreign Exchange Management Act (FEMA).