Forget Jack Nicklaus' record, Irish golfer Rory McIlroy just wants to win again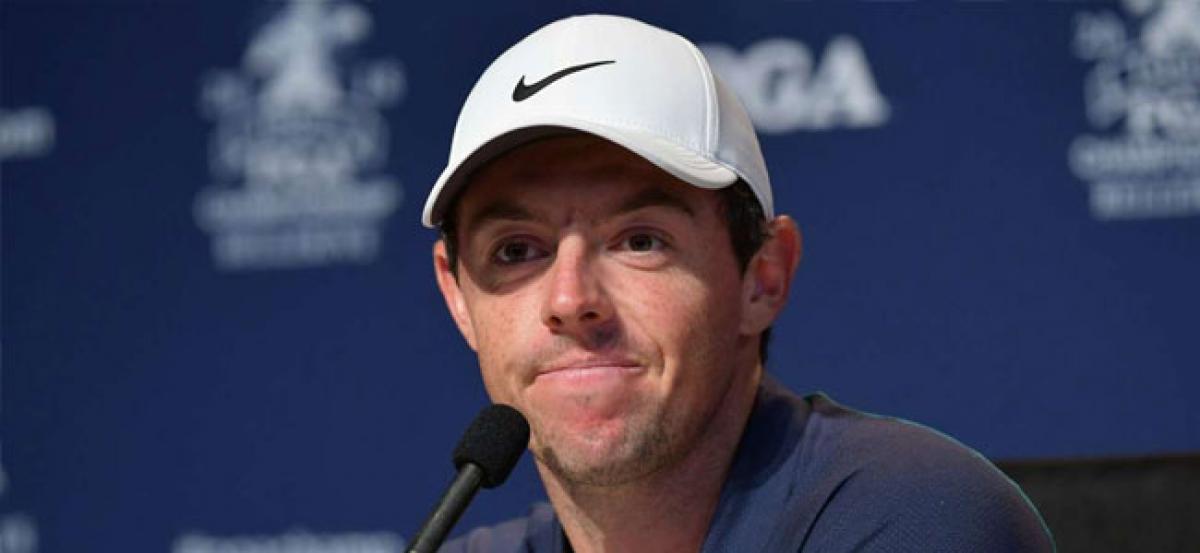 Highlights
Seven years after being hailed by one of his peers as the man to challenge Jack Nicklaus record of 18 major titles, Rory McIlroy remains stuck on four and is running out of time in his quest to get anywhere near the Golden Bears mark
Seven years after being hailed by one of his peers as the man to challenge Jack Nicklaus' record of 18 major titles, Rory McIlroy remains stuck on four and is running out of time in his quest to get anywhere near the Golden Bear's mark.
McIlroy blew away the field for his first major win at the 2011 U.S. Open at Congressional, after which his potential was hailed by fellow Irishman Padraig Harrington.
"If you are going to talk about someone challenging Jack's record there's your man," said Harrington at the time. "Winning majors at 22 with his talent -- he would have 20 more years, so probably 100 more majors in him where he could be competitive. It would give him a great chance."
McIlroy for a while lived up to the billing, quickly racking up his second, third and fourth major titles by the end of 2014, but he has spun his wheels since and comes into this week's PGA Championship at Bellerive on a 15-major drought.
At 29, time is still on his side to reach double-digit major wins, but Nicklaus's record seems firmly out of reach, and McIlroy arrives at this week's PGA Championship if not entirely an after-thought, then not exactly the centre of attention.
"From 2014 I've given myself some half chances at majors," McIlroy said on Tuesday, slipping easily into soccer vernacular. "The last time I won a major in 2014 at Valhalla, that's one of the best times I swung the club and I'm trying to get back to (that)."
LITTLE STEP
McIlroy has had a chance in two majors this year. Second starting the final round at the Masters, he faded to finish equal fifth, while his late charge at the British Open earned a tie for second, his first career runner-up finish in a major.
"I've played in a lot of final groups and haven't played well enough when it's counted," he bluntly acknowledged. "That's something I'm trying to figure out, what I need to do to make that little step from contending to lifting trophies."
McIlroy has fallen well behind the pace set by Nicklaus, who won seven majors before his 28th birthday. European Ryder Cup captain Thomas Bjorn reckons the victory floodgates could open for McIlroy at any time.
"You go through spells where you don't quite get over the line but he's still contending every week and I admire his patience and the way he goes about it," Bjorn said.
"He is such quality and I think he's in a place where it's going to go 'boom' and then he's going to start winning a lot of tournaments. When he wins that one I think he'll just start rolling again. As a guy who's played golf since I was three years old, I'll pay money to go and watch him."