Maiden Asian medal for Heena Sidhu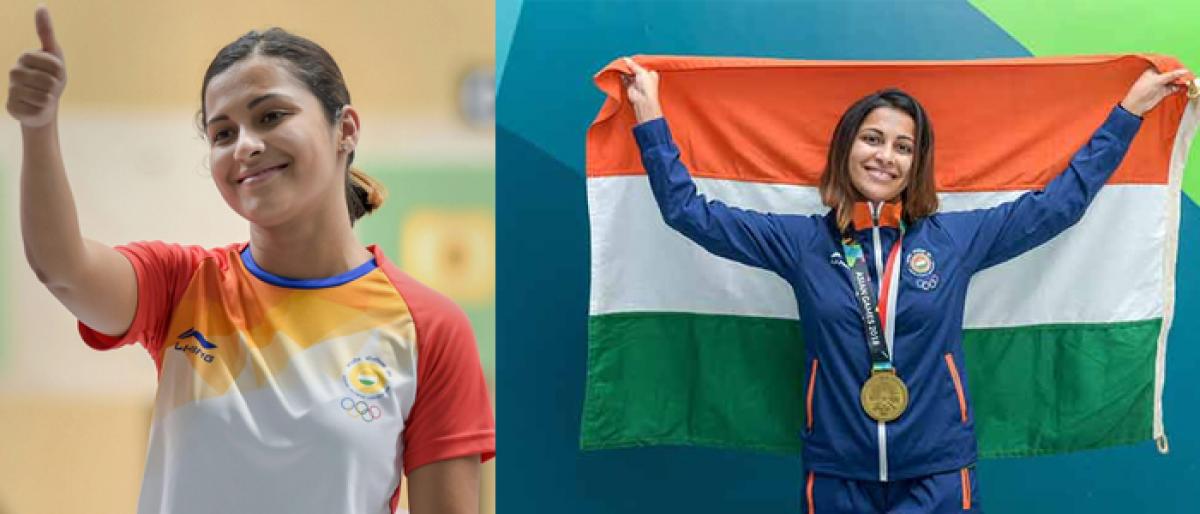 Highlights
Heena Sidhu put behind a modest qualification to win her maiden Asian Games individual medal, on Friday, her bronze in the womens 10m air pistol taking Indias haul at the Jakabaring Shooting Range to nine
Jakarta: Heena Sidhu put behind a modest qualification to win her maiden Asian Games individual medal, on Friday, her bronze in the women's 10m air pistol taking India's haul at the Jakabaring Shooting Range to nine.
Sidhu came from behind in the finals and was just 0.1 from the lead after she produced a 10.8 on the 21st shot. Her next shot was a 9.6 and her overall score of 219.2 could only give her a bronze.
Sixteen-year-old Manu Bhaker was left disappointed again, this time in her main event, finishing fifth.
The gold went to China's Wang Qian, whose 240.3 was a Games Record. South Korea's Kim Minjung took the silver, aggregating 237.6.
It was another medal for Sidhu in a major event, having won the gold and silver in the 25m pistol and 10m pistol at the 2018 Commonwealth Games in Gold Coast. Bhaker had finished ahead of her senior teammate Sidhu at Gold Coast in the 10m event.
Sidhu, a two-time World Cup gold medallist and former world number one, had recovered well in the qualification earlier in the day to finish seventh with 571 while Manu was third with 574.
"It is all because of my efforts in the finals (that I have won a medal).
The qualification was low. I am not happy with it at all," Sidhu said when asked about her effort in the high-pressure finals.