MrOwl partners with Kohli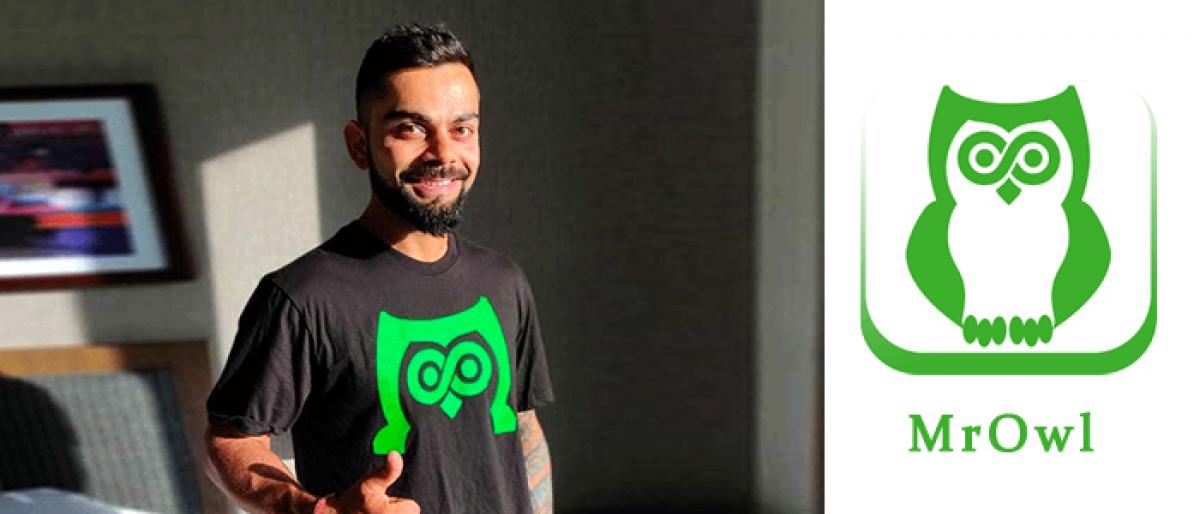 Highlights
MrOwl has roped in Virat Kohli as its ambassador MrOwl is a Community Interest Engine that brings together the best of social, search, and digital organization all in one app
Mumbai: MrOwl has roped in Virat Kohli as its ambassador. MrOwl is a Community Interest Engine that brings together the best of social, search, and digital organization all in one app.
The uniqueness of the apps and website are that they allow people to collaborate on topics, find inspiring ideas, share knowledge with the community and explore their interests.
"We are thrilled that Virat has chosen MrOwl as the home for his personal tips, interests and information," said Arvind Raichur, CEO and Co-Founder of MrOwl.
"As people continue to use MrOwl to organize, search and share their digital information, it speaks volumes to have someone as highly regarded as Virat utilizing MrOwl and sharing his personal interests with the world."
Kohli joins forces with MrOwl for a partnership where he will share exclusive content.
He'll share his MrOwl branches on social media as well. There will also be MrOwl contests where Kohli will ask fans to create MrOwl branches about their interests with memorabilia, and gift cards as the prizes.
The participants can become eligible to win prizes in the #MrOwlChallenge by registering for MrOwl and follow @viratkohli on MrOwl.
The users can enter into random drawings for gift cards from Puma One8, WROGN and MuveAcoustics.