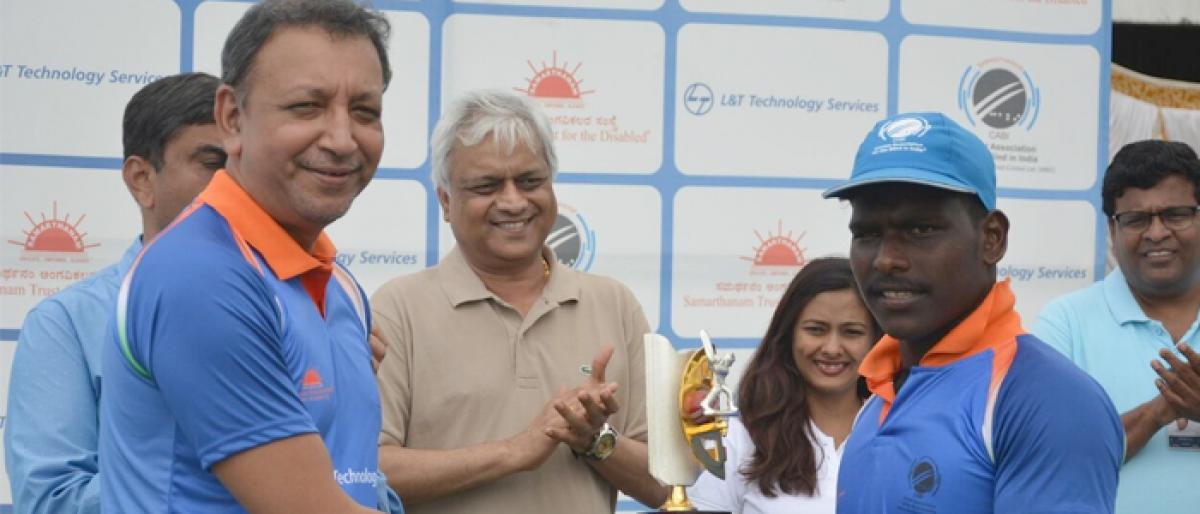 Highlights
India beat Sri Lanka by seven wickets here on Friday to take a 10 lead in the triseries Captain Ajay Reddy won the toss and opted to bowl first
Bangalore: India beat Sri Lanka by seven wickets here on Friday to take a 1-0 lead in the tri-series. Captain Ajay Reddy won the toss and opted to bowl first.
The bowlers were right on the mark and kept the Lankan batsmen stranded.
The visitors showed some resistance but were unable to cope with the line and length and folded up at 145.
Chasing the target India lost a couple of early wickets.
But half-centuries from Ganesh Muhudkar and man of the match Sunil Ramesh steered the host to a comfortable seven-wicket win.
India next take on England at SSE grounds here on Saturday after which action shifts to Goa.
Brief scores: Sri Lanka: 145 in 18.5 overs (Silva 30, Despriya 33, Sunil 2/20, Durga Rao 2/21) lost to India: 146 for three wickets in 14.4 overs (Ganesh M 55no, Sunil Ramesh 57).