Chess championship from October 27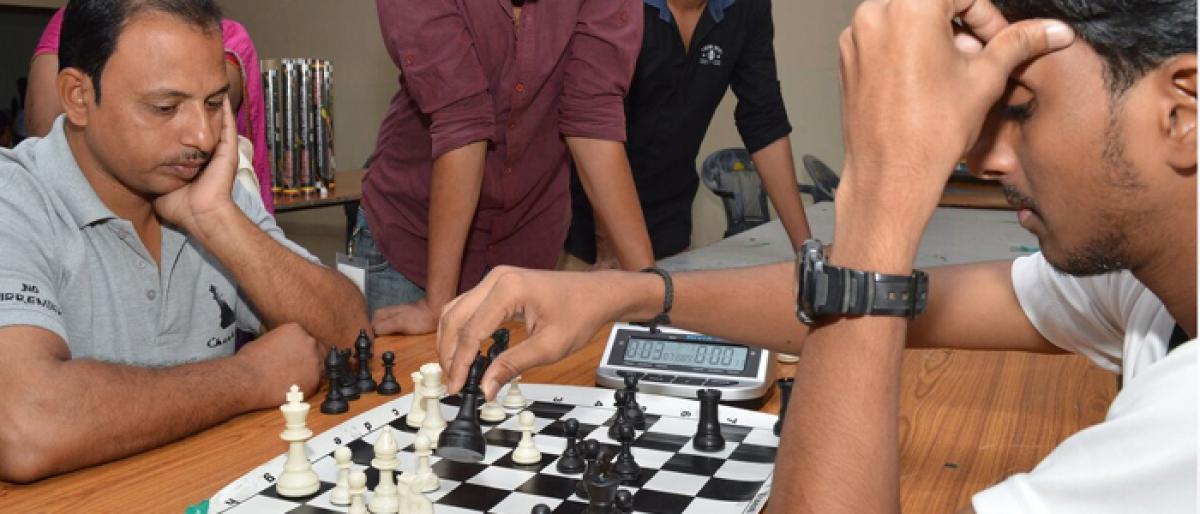 Highlights
Telangana State Chess Association is conducting Telangana State Open Senior Chess Championship2018 during October 2729 at Yoga Hall, L B Stadium Those who want to participate should submit their entries on or before 5pm on October 25, at TSCA office or through Website wwwchesstelanganacom
​Hyderabad: Telangana State Chess Association is conducting Telangana State Open Senior Chess Championship-2018 during October 27-29 at Yoga Hall, L B Stadium. Those who want to participate should submit their entries on or before 5pm on October 25, at TSCA office or through Website www.chesstelangana.com.
No spot entries, no age limit, gender free.
The system of play: The Championship will be played under FIDE laws of chess and the Swiss system Total nine(9) Rounds. Default time 20 minutes. Draw offer: Players Shall not agree for Draw before 30th move of Black, without the consent of The Arbiter. Time control 60 minutes each sudden death. Tie Break: 1 Direct Encounter 2 Buchgolz Cut 1, 3 Buchgolz 4 Sonneborn Berger, 5 The Greater number of Wins. Top Four players of this Championship will represent Telangana State in National Senior Open Chess Championship-2018 to be held at J&K.