Veteran Mary Kom battle ready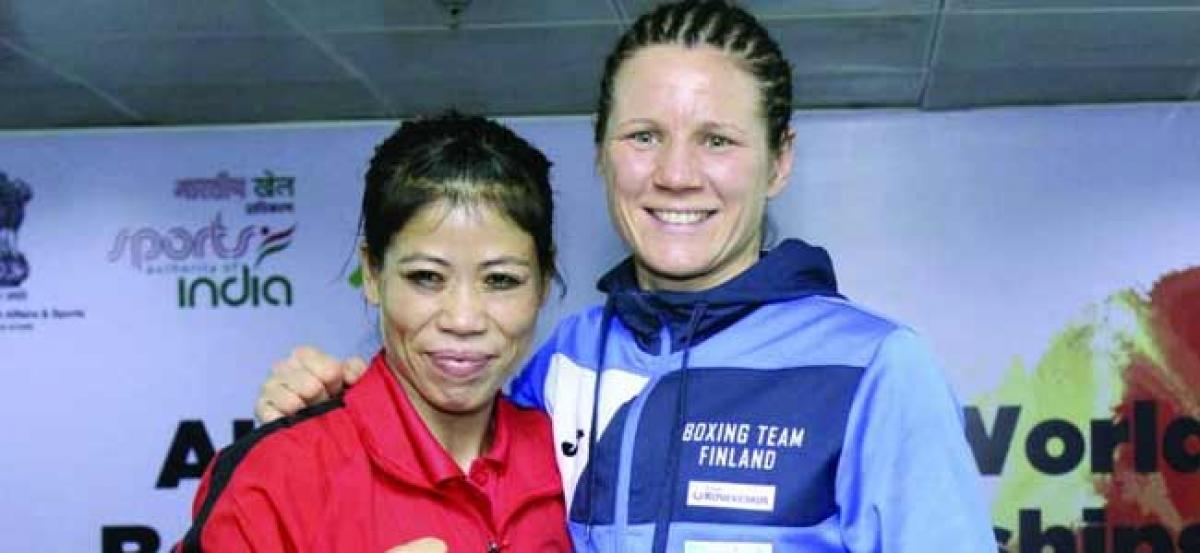 Highlights
Eyeing a sixth World Championship gold, the celebrated M C Mary Kom Monday said she would use her experience and energy to counter the younger boxers, who are smarter and tougher than the seasoned ones
New Delhi: Eyeing a sixth World Championship gold, the celebrated M. C. Mary Kom Monday said she would use her experience and energy to counter the younger boxers, who are "smarter and tougher" than the seasoned ones.
The 35-year-old Mary Kom will be competing in her seventh World Boxing Championship beginning here on Wednesday. She enters the mega event as a five-time world champion, an Olympic bronze medallist and an Asian Games gold winner.
"There are boxers from my batch who are still playing in my category since 2001. I know them very well. The new boxers are more tough and smart, they are faster. I will use my experience. The past boxers are more or less the same, I know them," Mary Kom told reporters ahead of the tournament.
"I need to have the energy to play three rounds, it is not about just one round, so accordingly we have to plan, how much capacity I have and unnecessarily punching is also wasting energy."
Boxers from 12 nations arrived in the capital seven days prior to the start of the tournament, sparring with each other.
"It was great sparring with foreign boxers for seven days, that sort of helped. While sparring I found that there is a new set of boxers who are quite fast, but my experience counts and I will try to use that to my advantage against them."
'Magnificent Mary', as she is fondly called, won a gold the last time New Delhi hosted a world championship, in 2006. A lot have changed since then but the Manipuri was unfazed when asked about opponents reading her moves in videos.
"Let them take videos, let them record whatever they want. Every competition is a challenge for us, because in every competition we have fought different boxers, they keep changing. I will do what I am supposed to in the ring," she said.
"Now participants from Asian Games, CWG and Olympics all have been included and in every competition they have got the exposure, so they have got more experience, so may be because of the training program, may be they have a good coach, that has all made them improve a lot. Even the boxers are clever and pick things quickly."
Regarding the country's boxers, she said, "Here in India, our boxers are mostly very slow, they pick up very slow. If they pick fast then it will be advantage for us."