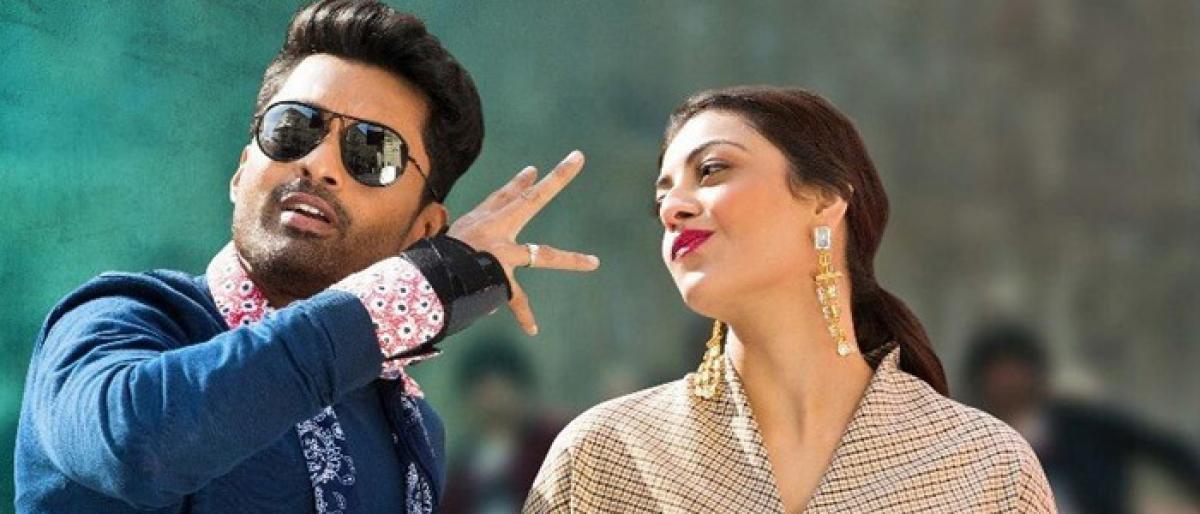 Highlights
Actor-producer Nandamuri Kalyanram's penchant for first-time directors will be put to test again on March 23, when his new endeavour, 'MLA' (Manchi Lakshanalunna Abbai), directed by debutant Upendra Madhav, will be hitting the screens. Hailing from Jonnalagadda of Guntur district, Upendra never dreamt of making a career in films till graduation. "
Actor-producer Nandamuri Kalyanram's penchant for first-time directors will be put to test again on March 23, when his new endeavour, 'MLA' (Manchi Lakshanalunna Abbai), directed by debutant Upendra Madhav, will be hitting the screens. Hailing from Jonnalagadda of Guntur district, Upendra never dreamt of making a career in films till graduation. "Ram Gopal Varma had a big influence on me. He films did away with melodrama and set pattern of filmmaking and focused more on being real, making me think, 'Can we make films this way too'?" he says fondly.
With the hope of making it big in Telugu Film Industry, Upendra packed his bags to Hyderabad in 2004. While he doesn't want to dwell on the regular filmi problems that any aspiring filmmaker, without a godfather, goes through, he admits that he was prepared for the tough road ahead.
"I was sure that there won't be any regular source of income, so in a way I was mentally prepared for a struggling phase and it helped me," he insists, adding that he assisted director Priyadarshini Ram for films like 'Toss' and 'Manodu', directed some corporate films, before landing in the team of SreenuVaitla.
"I was walking in a city park when a friend of mine rang me and said that Vaitla was looking for a writer for his film, 'Dookudu', with Mahesh Babu and that he wants to meet me. It took me by surprise. I've met him later and pitched some of my ideas and he endorsed them. I was the associate writer of his films like 'Baadshah', 'Aagadu' and 'Bruce Lee'."
He further reveals that his fun-loving nature in life had something to do with him working with Vaitla. "I love cracking jokes with my friends and I see most things in life in a lighter vein. In fact, I never knew that there was a writer in me," declares Upendra, who also worked on the script of Ram Charan-starrer 'Racha'.
After deciding to try his luck as a director post 'Bruce Lee', Upendra met a number of heroes and producers with the script of 'MLA'. While some did like it, things, as is the case for most debutant directors, never really got going until he got the opportunity to meet Kalyanram. "After the narration, he promptly said he is in. I guess the humour did the trick," he smiles, adding that on the fifth day after the narration, he got a call from the actor, saying that a producer is on board. "Within no time, everything was in place for the film to roll."
Shot in 82 days, Upendra avers that 'MLA', contrary to some reportage, is not a political drama but does brush politics in a sequence or two. "Primarily, it is a pure love story. There's comedy, heroism, family drama, good music and all elements that you associate with a typical commercial entertainer.
The dialogues will be a major plus," he promises, revealing that Kalyanram plays a suave youngster, who works in the Corporate Social Responsibility department of a Bengaluru-based MNC. "The first half of the film unfolds in Bengaluru, while the second half in a rural setup," he signs off.
Interested in blogging for thehansindia.com? We will be happy to have you on board as a blogger.