The only challenge is to deliver a hit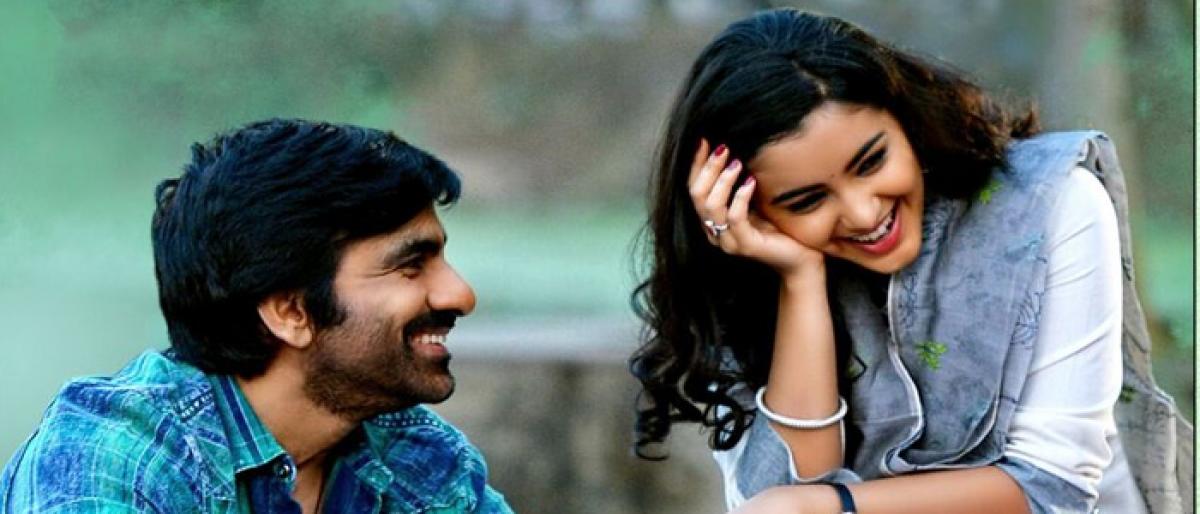 Highlights
Unlike his overtly lively lead characters, Kalyan Krishna Kurasala is a man of a few words. Ask him about it and he simply breaks into a wide laugh. Ready with his next, 'Nela Ticket', starring Ravi Teja, Kalyan admits that though the title is synonymous with the actor's moniker Mass Maharaja, he hasn't penned the script with him in mind. "But once he green-lit it, I've tailored it to suit his bod
Unlike his overtly lively lead characters, Kalyan Krishna Kurasala is a man of a few words. Ask him about it and he simply breaks into a wide laugh. Ready with his next, 'Nela Ticket', starring Ravi Teja, Kalyan admits that though the title is synonymous with the actor's moniker Mass Maharaja, he hasn't penned the script with him in mind. "But once he green-lit it, I've tailored it to suit his body language and made it massier," he begins.
Kalyan is of the belief that some scripts – written for certain actors – can't be adapted for others. Citing the example of his maiden film 'Soggade Chinni Nayana', he observes, "Only Nag sir was apt for it. I couldn't imagine any other actor enacting it."
He notes that 'Nela Ticket's script as such has no particular inspiration behind it, pointing out that it took form out of a random idea. "It's the story of an orphan who believes in living amid people. If he considers a particular individual as his own, he'd go to any length to protect him. How many people he earns in his life is what the film all about," he shares, clarifying that Ravi isn't playing a doctor as the recently released promo suggested. "It's one of the many avatars he dons to achieve his purpose in the film."
Both of Kalyan's films – 'Soggade Chinni Nayana' and 'Rarandoi Veduka Chudham' – had humour aplenty and when it was announced (last November) that he'd be joining forces with Ravi Teja for his next endeavour, it didn't come as a surprise as the actor is known for his comic capers. He admits that Ravi was of one of the actors he wanted to team up with, ever since he became a director. "There are some roles which only he can play. For instance, nobody could've pulled off Chanti the way he did in 'Idiot'. Ditto with Kalyan in 'Kick'. The fun and fire in him will be on full display in 'Nela Ticket'," the Vizag-based director promises.
Ravi Teja is known to improvise a lot on sets and enhance what's on paper with his acting chops. And this is what Kalyan considers as the actor's greatest strength. "There were occasions where I failed to say cut (even after the shot was over) in the hope of seeing some more magic from his end. He'd surprise you with every take of his. If I explained a scene to him, he'd come up with three different ways of performing it on camera. He is that good an artiste," he extols.
Prod him if there was any specific challenge that he was expecting from 'Nela Ticket' as it went on to sets and he says the only challenge was to deliver a hit. "Regardless of whom I team up with; my only goal is to better my individual and my actor's previous box office performances," he declares.
Newbie Malvika Sharma, who has done a slew of commercials, is being introduced to the industry through the action-entertainer, which was shot in Hyderabad, Vikarabad and Vizag over 90 days, and her casting has something to do with Ravi. "We considered a happening actress but as she couldn't adjust dates, we had to look for another face, which is when Ravi garu asked me to go through Malvika's portfolio. I found it good and as I met her in person, I discovered her to be extremely energetic, before going for a photo shoot to check her compatibility with Ravi garu. They looked convincing and she was on board straight away."
His three films have been commercial potboilers and as much as he wants to delve into deeper waters as far as genres are concerned, he isn't in a rush. His realistic cinema like '#Pellichoopulu' and fantasy drama like 'Baahubali' will have to wait a little longer. "In fact, I want to make a film on Rs 25 lakh budget but then as I'm going well right now, I want to continue with this for some more time."
Next up, he will be going back to Annapurna Studios, where it all began for him. "My next would most certainly be 'Bangarraju', a sequel to 'Soggade Chinni Nayana'. I have to meet Nag sir in this context. It was supposed to roll after my second film but didn't. I have the script but it still needs some fine-tuning. If Nag sir endorses it, the work will start shortly," he promises.
Subscribed Failed...
Subscribed Successfully...