Barbeque: The culinary art form of USA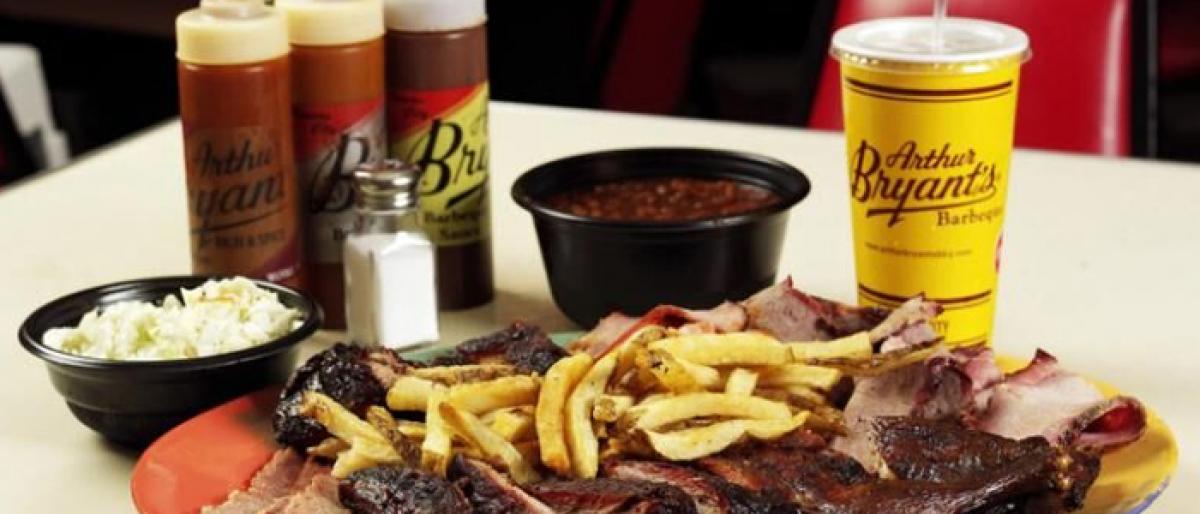 Highlights
Barbecue is served across the USA, with many delicious regional varieties to enjoy Nearly everyone you ask has a preference some a nearreligious fervour for the type of barbecue they prefer
Barbecue is served across the USA, with many delicious regional varieties to enjoy. Nearly everyone you ask has a preference — some a near-religious fervour — for the type of barbecue they prefer.
Visiting the barbecue capitals:
In Kansas City, which straddles the states of Kansas and Missouri, barbecue means beef brisket smoked over fruit- or hardwood, and the "burnt ends" that remain once it's sliced. You'll also find plenty of pork in the form of ribs and pulled-pork sandwiches. While meat selections vary in Kansas City barbecue establishments, the sauce is typically a sweet, spicy, tangy blend of vinegar and tomato.
Texas barbecue tips a cowboy hat to the state's ranching culture, emphasizing meat over sauce. By the time the meat reaches your plate, it has been slow-cooked over native wood until it falls off the bone. And it's no surprise that Texas' proximity to Mexico has long influenced food traditions here.
Throughout North and South Carolina, chefs traditionally prep their pork by slow-cooking it in pits lined with hardwoods like pecan and oak. You'll find your meal doused with a sweet tomato concoction in western North Carolina, peppery vinegar sauce in eastern North Carolina or a mustard-based sauce in South Carolina.
Pork is also the standard in Memphis, Tennessee, and although you can order platters of ribs, you'll have to try a pork sandwich, available at any of the hundred or so barbecue establishments in town. Here, standout restaurants pile soft sandwich rolls high with pulled or chopped smoked pork, studded with bits of crispy outer skin, sweet tomato sauce and coleslaw.
Interested in blogging for thehansindia.com? We will be happy to have you on board as a blogger.