Apple Watch 4 saves life of a 67-year old man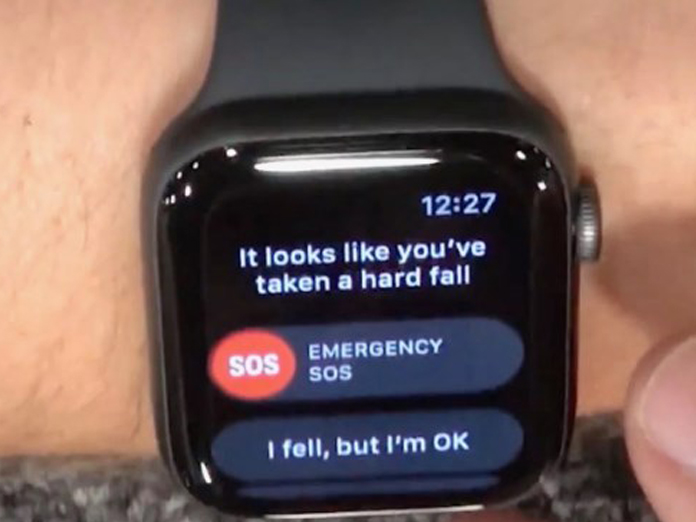 Highlights
In Norway, the Apple Watch 4 is credited to have saved another life by helping a 67year old reach hospital on time As per the report by Norwegian website NRK, the man named Toralv stvang was found unconscious in the bathroom with blood on the face by authorities
HIGHLIGHTS
Apple Watch 4 saved the life of a 67-year old man after he had fainted and fell at night
The fall detection feature alerted the emergency authorities of his location when he did not respond after 1-minute of falling down
Function of Apple Watch 4 Fall Detection feature
In Norway, the Apple Watch 4 is credited to have saved another life by helping a 67-year old reach hospital on time. As per the report by Norwegian website NRK, the man named Toralv Østvang was found unconscious in the bathroom with blood on the face by authorities.
Police state that the man might have gone to the bathroom in the middle of the night where he fainted and fell down badly. Thanks to the fall detection feature present in the latest Apple Watch 4, the man was wearing, which immediately alerted the emergency authorities of his location when he did not respond after 1-minute of falling down. The man had three fractures on his face.
Østvang thanks his Apple Watch 4 for saving his life as he did not carry a mobile phone to the bathroom that night. For those who are unaware, the new Fall Detection feature gets automatically turned on for Apple Watch 4 users who are above 65 years.
The function of Apple Watch 4 Fall Detection feature
In 'Fall Detection' feature, the accelerometer and gyroscope, which measures up to 32 g-forces, along with custom algorithms are used to identify hard falls that could physically hurt you. Soon after a hard fall, the Watch Series 4 will by default analyze wrist trajectory and impact acceleration, to send an alert to the user.
Users can either dismiss the alert if they did not get injured because of the fall or make use of the alert to initiate a call to emergency services. If Apple Watch 4 senses immobility for 60 seconds after the notification, it will automatically call emergency services and send a message along with the location to emergency contacts. This feature is available in all Apple Watch 4 models across all regions.