SHRC junks plea against UoH VC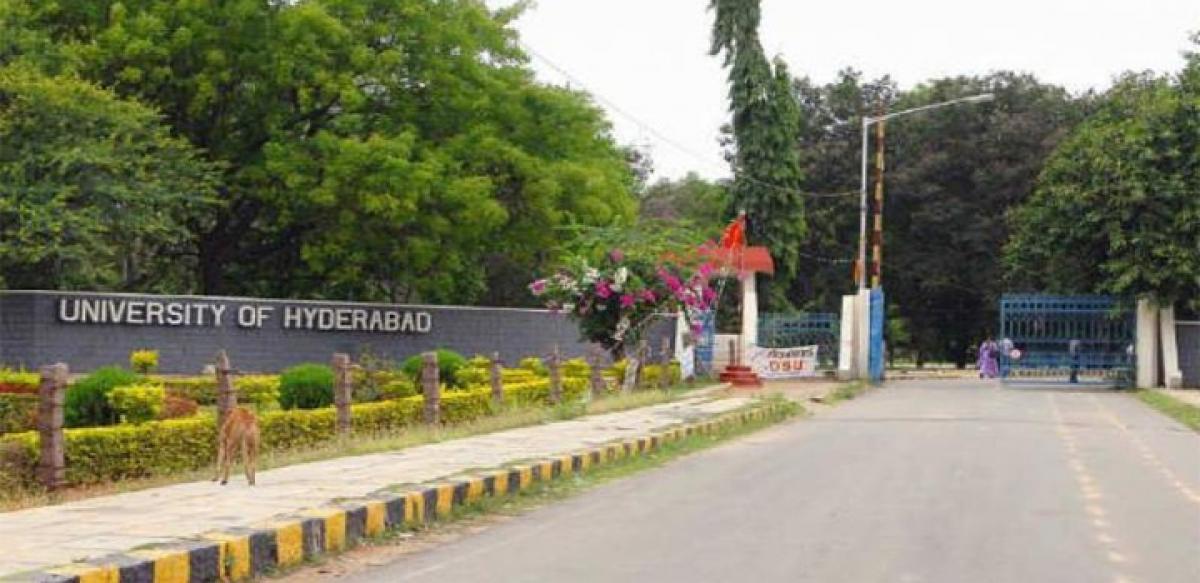 Highlights
The State Human Rights Commission has dismissed the petition filed against University of Hyderabad Vice Chancellor, Registrar and the Cyberabad police, alleging human rights violation at the campus. On Thursday, a petition was filed by Aam Aadmi Party leader in the SHRC, alleging that the university authorities had disconnected electricity, internet connection and also water supply to the students
UoH Registrar Sudhakar on Saturday appeared before the HRC and submitted a detailed report on the allegations, dubbing them baseless and rumours
Hyderabad: The State Human Rights Commission has dismissed the petition filed against University of Hyderabad Vice Chancellor, Registrar and the Cyberabad police, alleging human rights violation at the campus. On Thursday, a petition was filed by Aam Aadmi Party leader in the SHRC, alleging that the university authorities had disconnected electricity, internet connection and also water supply to the students present at the university hostel, following the attack on VC P Appa Rao's chamber.
The SHRC had summoned the concerned officials to submit their report by Saturday.UoH Registrar Sudhakar on Saturday appeared before the HRC and submitted a detailed report on the allegations, stating them as baseless and rumours.The report said the hostel gates in the varsity campus were not closed and no student was evicted from any hostel on March 22.
"Owing to drastic reduction in supply of water by the HMWSSB and dwindling ground water levels, the university campus was facing severe water shortage since November 2015, forcing the administration to regulate water supply to the residents of the campus," it said. The situation was so alarming that the administration was compelled to shorten the semester and close it by April 30 by holding classes even on Saturdays.
"Some non-teaching and kitchen staff employed in hostel mess boycotted their duties after the attack on VC's chamber. Later, on VC's request, they resumed duties on March 24," the release said.The officials stated that internet connection for the boarders was cut by the non-teaching staff employed at Campus Network Facility. They also switched off the internet to the administrative building subsequently, and the services were resumed by March 24.
"Owing to extraordinary situation prevailing on the campus, to avoid further aggravation, outsiders, including media were not allowed. The presence of media on the campus is triggering aggressive public postures by various groups and persons for publicity. However, anyone intending to contact media is free to do so outside the campus," they said in the note that was submitted to the HRC.
The HRC also said there was no proof of violation of human rights by the university authorities as alleged by the petitioner and reported in media and the case was dismissed. It also highlighted that there would be no intervention of the committee with the deployment of police and barring of entry of certain people into the campus, as it is the matter of administration.
The HRC told the petitioner, if any violation of human rights is observed further, it can be brought to the notice of HRC and a special panel would be formed to look into the matters, if necessary.