Woman goes without food for 30 years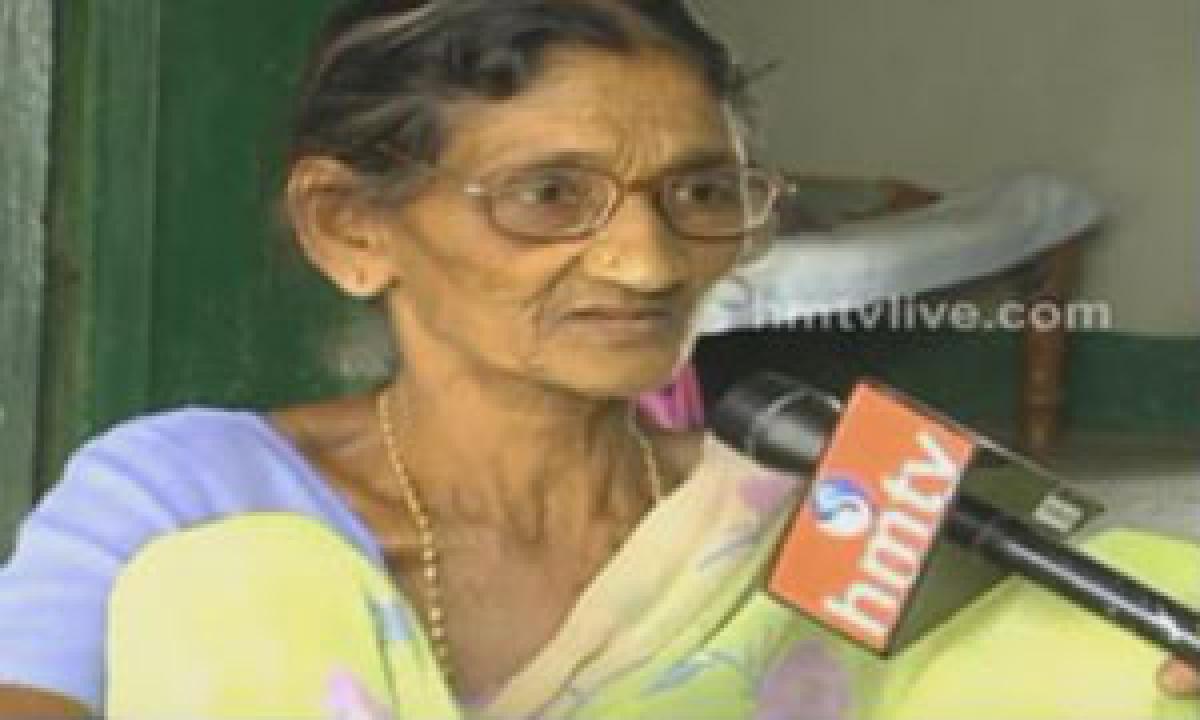 Highlights
Irked at returning home immediately after the marriage, parents and relatives chided her and asked her not to touch the food till she goes back to in-laws place.
Karimnagar: Can anyone go without food for decades? The obvious answer is no. But here is a woman who is surviving without food for the past 30 years. Khajamma, 55, hails from Mythapur village in Raikal mandal in Karimnagar district.
Chided by her parents for returning home from her in-law's place on the very second day of her marriage, she did not touch food. She felt hunger pangs after one or two days initially, but she overcame them by drinking a lot of water.
But she persisted with the practice and did not touch food. However, she drinks 10 or 15 cups of tea and eats ground nut powder. She has the habit of chewing pan. She consumes one quintal of ground nut powder per annum. Earlier, on the advice of doctors she tried chapathi but could not digest and vomited it since she went several years without solid food.
Her parents did not try to perform her marriage again. They got a house built for her. Generally in cases like Khajamma, sugar levels and ketone levels will alter drastically. But there were no such changes in her, a fact that caused many a doctor to raise an eye-brow. She got a tooth extracted. Barring this, she did not complain of any health problems whatsoever. She also did not have complaints like hypertension and diabetes.
Khajamma says, "Irked at returning home immediately after the marriage, parents and relatives chided me and asked me not to touch the food till I go back to my in-laws place. Incensed at their chiding, I did not touch food."
Ch Gopal Krishna