All noise, no substance, Congress slams TRS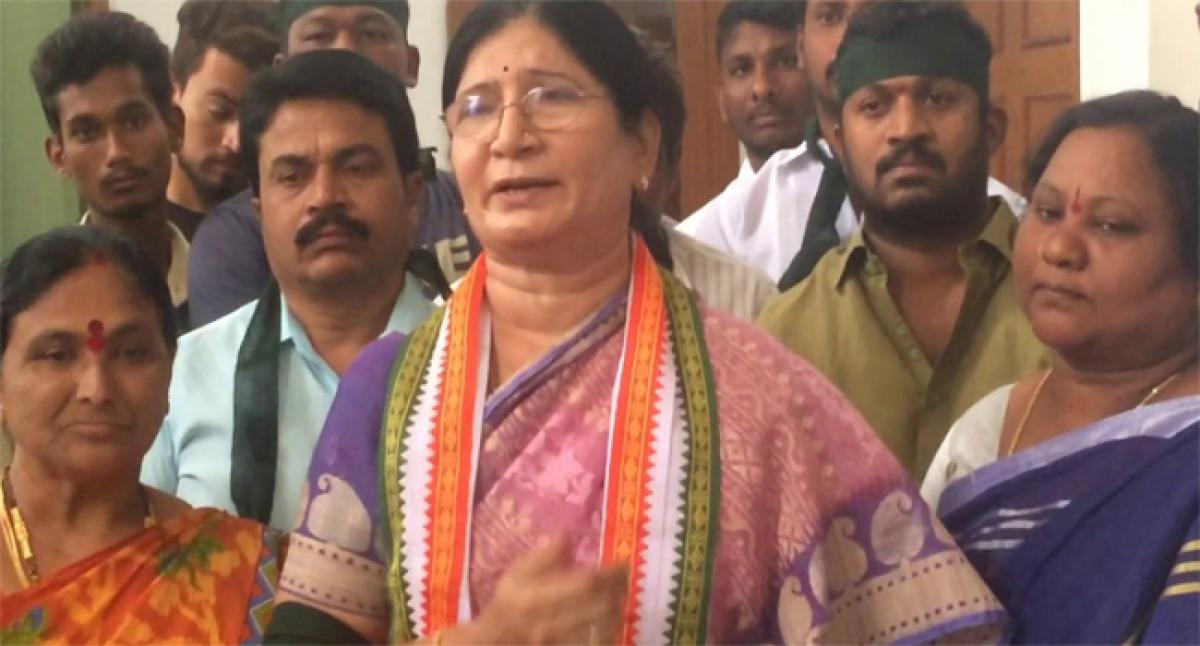 Highlights
Warangal had seen a massive development during the regime of Congress, former Mayor Errabelli Swarna said Speaking to media persons here on Monday, she criticised the TRS government for not developing the region after it got peoples mandate in 2014
Hanamkonda: Warangal had seen a massive development during the regime of Congress, former Mayor Errabelli Swarna said. Speaking to media persons here on Monday, she criticised the TRS government for not developing the region after it got people's mandate in 2014.
"TRS is trumpeting more than its deeds. Whatever the development the tri-cities of Warangal-Hanamkonda-Kazipet have witnessed so far was due to the Congress," she said, belittling the claims of TRS leaders' development mantra. It was during my stint as the Mayor, the city made strides towards development, she added.
Swarna demanded the TRS leaders to show the development in Warangal after their party came to power. "The TRS leaders, who claim that they had brought more than Rs 300 crore for the development of the city, failed to complete even one work in last four years," she said.
Responding to a question, Swarna made it clear that her aim is to contest from Warangal West Assembly constituency. However, the former Mayor said, it was up to the high command to decide. She said: "Even though a section of leaders is intentionally trying to target and isolate me, their efforts will not succeed." She said that people's blessings are with her due to her track record as the Mayor.
Swarna said that she doesn't need any introduction to the Warangal West constituency contrary to some leaders' hectic efforts to reach out the people. Further she made it clear that there was no question of leaving her mother party for the last three decades.Former Corporator Gottimukkula Ramana Reddy, Binny Laxman and Dandre Ramesh were among others present.