TRS MLA serves notices to Congress leaders, TV channels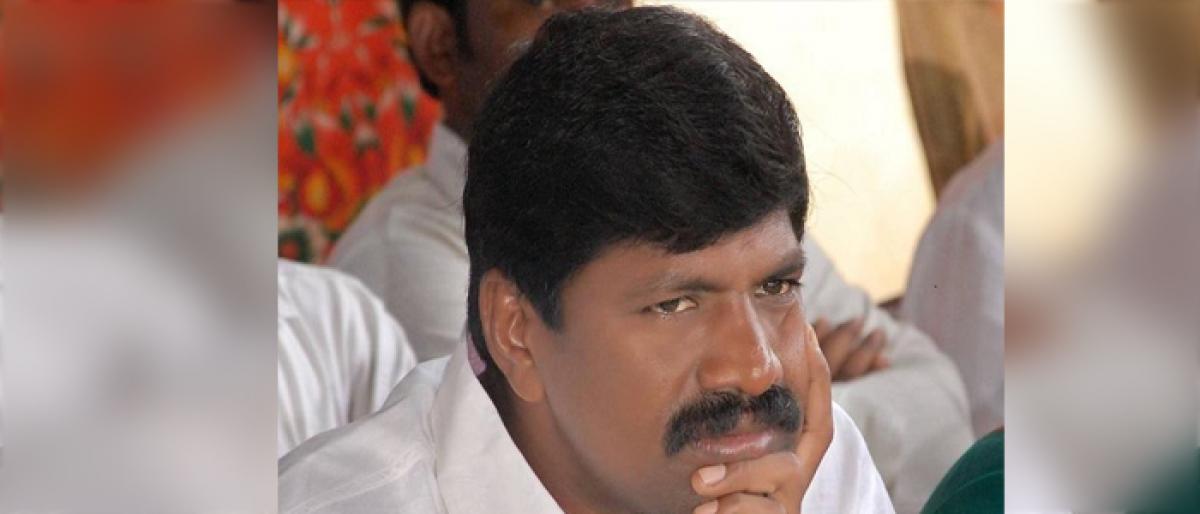 Highlights
Nakrekal MLA Vemula Veeresham has sent legal notices to Congress leaders and some media houses for their allegations against him in the murder of Nalgonda Municipal Chairpersons husband Boddupally Srinivas The MLA has sought apology from the Congress leaders or face legal action
​Hyderabad: Nakrekal MLA Vemula Veeresham has sent legal notices to Congress leaders and some media houses for their allegations against him in the murder of Nalgonda Municipal Chairperson's husband Boddupally Srinivas. The MLA has sought apology from the Congress leaders or face legal action.
Veeresham sent notices to Congress leaders, including Komatireddy brothers, A Revanth Reddy, V Hanumanth Rao and media houses Raj News, Sakshi tv and also Sakshi newspaper.
The TRS MLA said that the Congress leaders made defamatory statements against him and the television channels had broadcasted it.
Veeresham said that he never countered the Congress leaders' but still time and again they were making same comments against him and hence, he was planning to file a case. He asked the Congress leaders to apologise publicly or face criminal cases.