TS Govt fails to fill vacancies in govt: Jana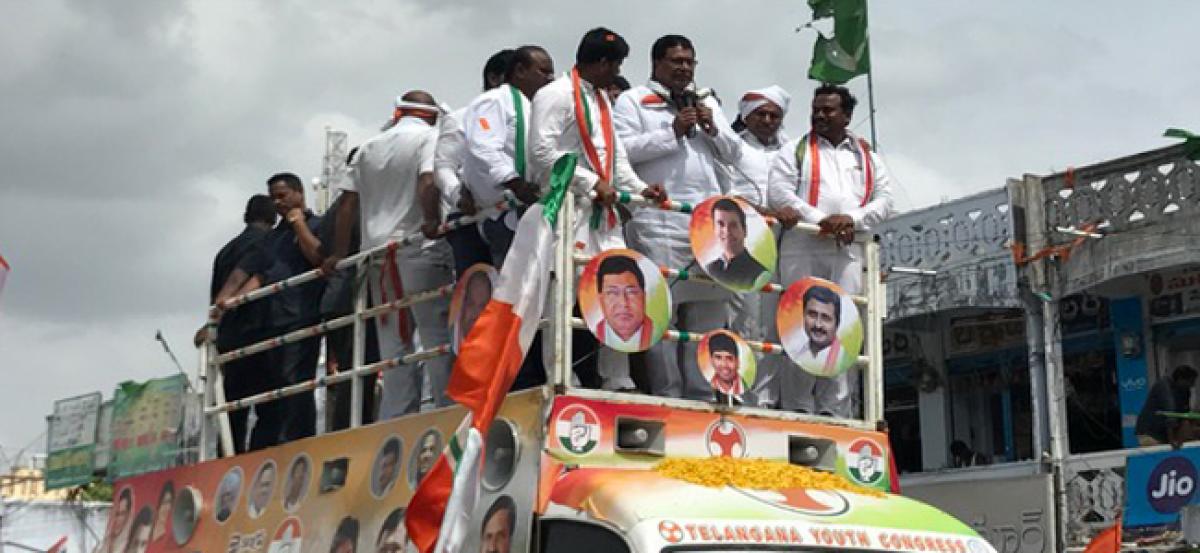 Highlights
Congress Legislature Party Leader K Jana Reddy on Wednesday said Chief Minister K Chandrashekar Rao has been testing the patience of the unemployed youth by not filling the vacant posts in government departments
Nalgonda: Congress Legislature Party Leader K Jana Reddy on Wednesday said Chief Minister K Chandrashekar Rao has been testing the patience of the unemployed youth by not filling the vacant posts in government departments.
He was participating as a chief guest in Nirudyoga Praja Chaitanya Yatra programme at Halia in the district. Jana Reddy recalled that the Chief Minister had promised to create one lakh jobs in the interest of unemployed youth.
But the Chief Minister had reneged on the promises, he said. He demanded that the government issue notifications to fill all the vacant jobs in various government departments on a war- footing before the youth intensified agitation against the government.
Youth congress State president Anil Kumar Yadav said the Chief Minister had betrayed the unemployed youth. TPCC member Kundur Raghuveer Reddy, Nalgonda Parliament constituency Youth Congress vice-president G. Raja Ramesh Yadav and a large number of youth and Congress supporters participated in the programme.