TRS MP Sitaram Naik sees red over north-south divide by ASI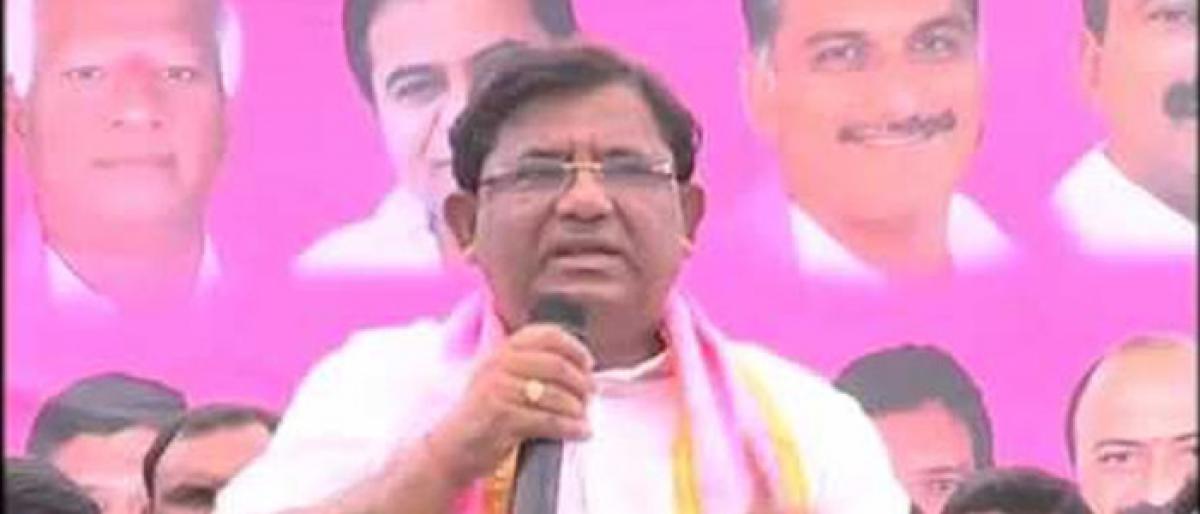 Highlights
Mahabubabad MP Prof Sitaram Naik on Friday questioned the delay by the Archaeological Survey of India in identifying and sending dossier on the famous Ramappa temple in Warangal district as World Heritage Site to UNESCOThe TRS MP raised the issue during the Zero Hour in Parliament on Friday Naik said that the attitude of the ASI officials was creating a north south divide The UNESCO has asked
​Hyderabad: Mahabubabad MP Prof Sitaram Naik on Friday questioned the delay by the Archaeological Survey of India in identifying and sending dossier on the famous Ramappa temple in Warangal district as World Heritage Site to UNESCO.
The TRS MP raised the issue during the Zero Hour in Parliament on Friday. Naik said that the attitude of the ASI officials was creating a north- south divide. The UNESCO has asked the Centre to send dossier of the historic Ramappa temple in Warangal district.
Ramappa temple or Ramalingeswara temple is located 77 km from Warangal. An inscription of the temple dates back to 1213 AD and says it was built by a general, Recherla Rudra, during the period of the Kakatiya ruler Ganapati Deva. The UNESCO had asked the Government of India to send the dossier three years ago. But the officials of ASI were deliberately ignoring the temple and encouraging temples from North India get the UNESCO status.
"The attitude of the officials is creating the north-south divide among the people," said Sitaram Naik. Stating that the dossier has been prepared three years back, Naik demanded the Centre to immediately send it to the UNESCO for getting World Heritage Site tag. Naik said that he had raised the issue several times but there was no response from the officials.