Blockchain courses put TSCHE in a spot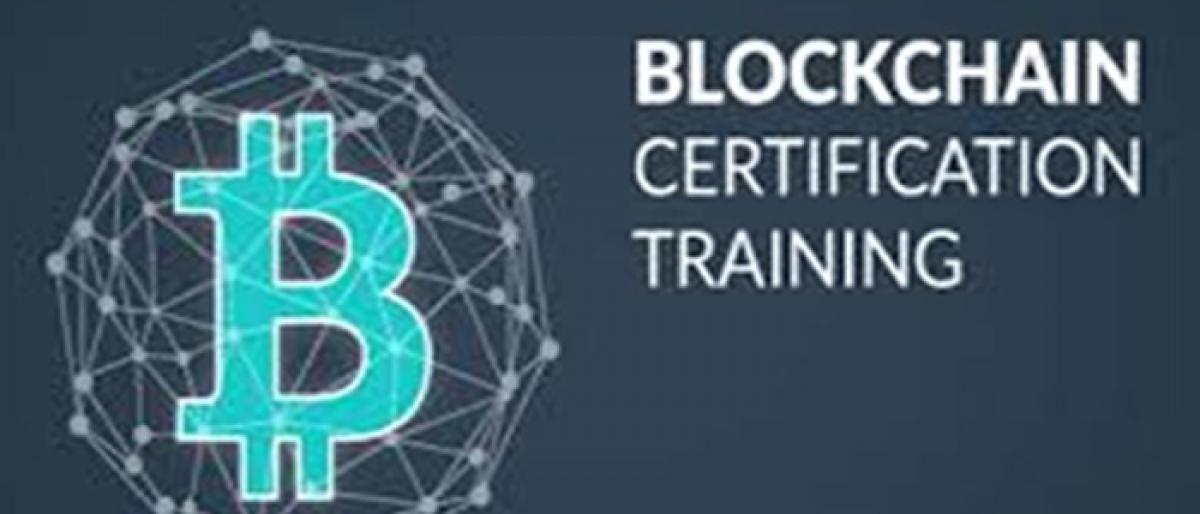 Highlights
The blockchain technology and cryptocurrency has caught not just the investors but also the imagination of educationist A number of institutes have sprung up offering courses in this new tech which already created a wave of tsunami in investments The private institutes private have been collecting huge amounts in fees and offering postgraduate degree progress in Master of Science
​Hyderabad: The blockchain technology and cryptocurrency has caught not just the investors but also the imagination of educationist. A number of institutes have sprung up offering courses in this new tech which already created a wave of tsunami in investments. The private institutes private have been collecting huge amounts in fees and offering postgraduate degree progress in Master of Science.
This craze for new courses has put the Telangana State Council for Higher Education (TSCHE) in quandary. For, the TSCHE is put in an awkward situation following the All India Council for Technical Education (AICTE) asking the state to ensure that the private universities are not allowed to offer any courses in violation of the AICTE norms.
And, the subsequent show-cause notices issued by the TSCHE to various private universities has ended up in a legal tangle. Against this situation, now new entities offering Master of Science in Data and Business Analytics and Post Graduate Diploma courses in Analytics, Big Data, Artificial Intelligence, Data Science, Deep Learning, Blockchain technology, Internet of Things, Cryptocurrency and other emerging technologies.
Speaking to The Hans India, a senior official from the Jawaharlal Nehru Technological University, Hyderabad said, there is no doubt that all these are emerging technologies and the universities are yet to catch up with them. But, what is surprising is that private entities offering postgraduate courses with a nomenclature like MA, MSc without obtaining approval from the University Grants Commission (UGC) or AICTE. "Huge hoardings are erected offering such courses in association with some business schools or universities from France, Germany and other countries," he said.
For example, the MSc in Data and Big Analytics offered by a company costs around Rs 13.5 lakh plus Goods and Services Tax at the rate of 18 per cent. Further, the programme includes a one-year semester study in India and a two-semester study in France. The course is taught by high-profile faculty and most of them are from prominent American universities. The company also claims huge job opportunities with enticing salary packages in Euros in France and other European Union countries.
Impending threat to the students opting of these courses is that if the embassies reject study visa to the students for their semester studies or thesis work in any of the European countries then it is not the responsibility of the company. And, on the production of the rejected visa letter, the students get returns after necessary directions.
It was against this backdrop that the complaint has been lodged with the UGC and AICTE on the offering of degrees likes MSc and Post-Graduate Diplomas without the approval of the UGC, AICTE and Distance Education Council (DEC), which in turn is expected to ask the TSCHE to inquire into the violations.
A senior official from the TSCHE, however, said that they have not yet received any complaints. But, if the apex regulators refer any such complaint then the council would inquire into it, he said.