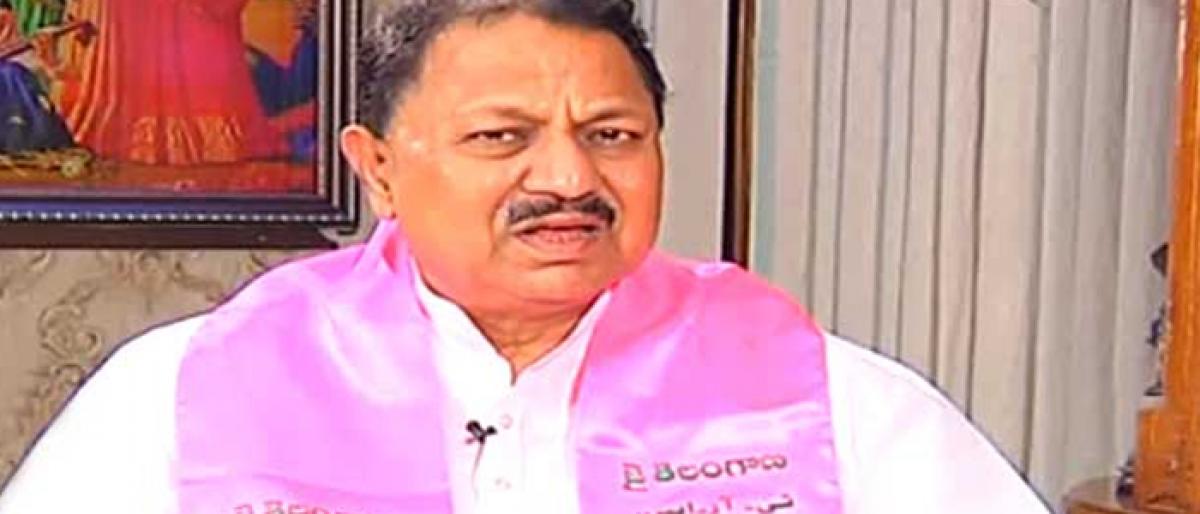 Highlights
Senior leader and MP D Srinivas, who is facing charges of antiparty activities, attended the Telangana Rashtra Samithis joint meeting held at Telangana Bhavan on Friday
​Hyderabad: Senior leader and MP D Srinivas, who is facing charges of anti-party activities, attended the Telangana Rashtra Samithi's joint meeting held at Telangana Bhavan on Friday.
Srinivas has been facing disciplinary charges and the leaders from Nizamabad district including MP K Kavitha and others have recommended suspension of the former Congress leader for anti-party activities.
Srinivas came to the meeting at Telangana Bhavan on Friday. However, no other leader was seen alongside him while he came out of the meeting hall. He left the Bhavan without interacting with other leaders. Srinivas was also seen in the meetings of the party earlier too.
It may be mentioned here that during a press conference, when asked about suspension recommendation of Srinivas, Chief Minister Chandrashekar Rao had said that the issue was kept pending.