Downtrodden remained the first priority in KCR govt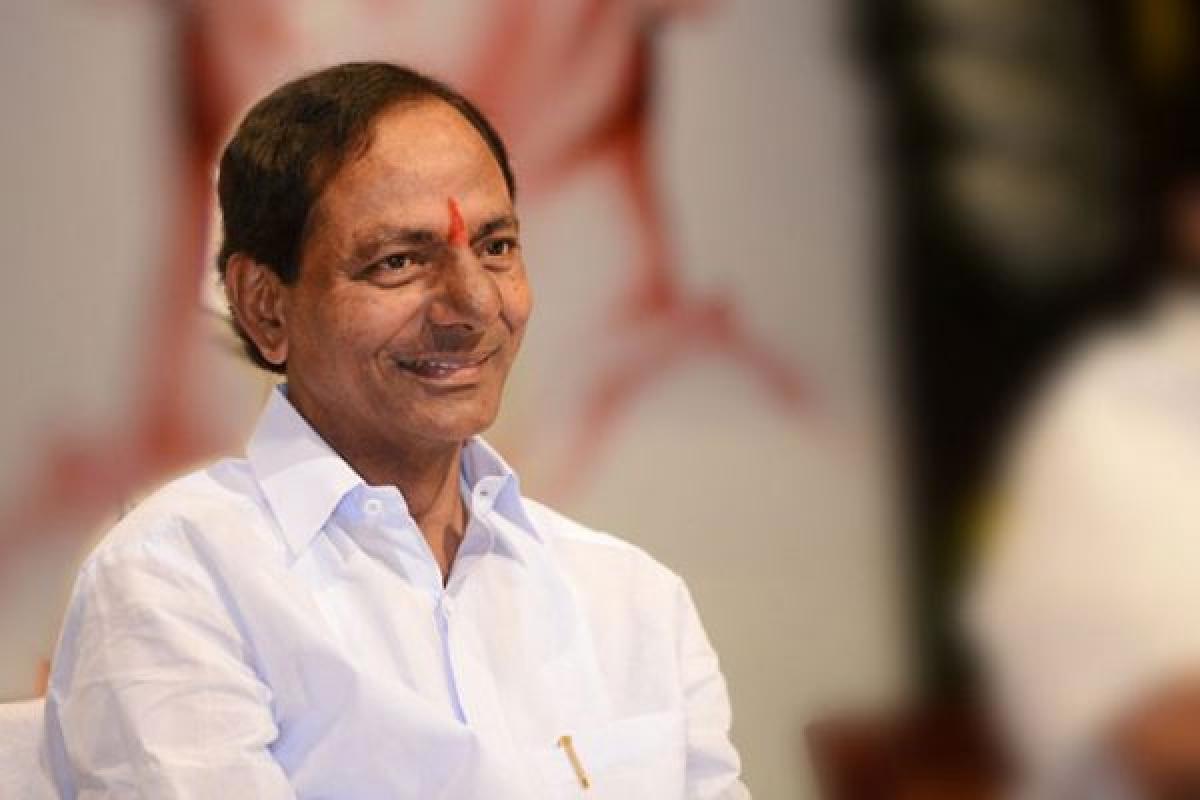 Highlights
SCST special development fund act Sub Plan For SCSTs based on the ratio of their population funds were allocated
SC/ST Welfare
SC/ST special development fund act (Sub Plan): For SC/STs based on the ratio of their population funds were allocated. SC/ST Pragathi Paddu- Development Fund Act has been enacted to see that the funds proposed to be utilized for the benefit of those sections are spent only for their benefit. In case if the funds were not utilized in one financial year for various reasons they will be transferred to subsequent financial year so that they can be utilized in the next financial year as per the act.
Girijan Thandas made as Gram Panchayats: The long-pending demand of converting Girijan Thandas and Adivasi Gudems as gram panchayats has been fulfilled in Telangana state. Accordingly, 1,326-gram panchayats were formed having 100% ST population. In scheduled areas, there are 1,311-gram panchayats. Across Telangana having 100% ST population 2,637 villages were formed as special panchayats. In other villages also STs will get reservation based on the population. Across the state, in total, 3,402 STs have got an opportunity to become sarpanches.
Three acres land for SCs: As on date across the state Rs.503.53 crores has been incurred towards the distribution of land. 12,975 acres of land has been distributed to 5,065 SC families. Towards the land distribution programme during 2018-19 financial years Rs 1,469 crores has been earmarked.
Skill development programmes for SCs: For those SC/STs who have completed professional courses special skill development programmes are provided to enable them selected in varied fields.
Special incentives for SC/ST entrepreneurs: In all the industrial parks for SCs 15.44% and for STs 9.34% land has been reserved by the government for their benefit. At Hyderabad for SC/ST entrepreneurs in one-acre land at a cost of Rs 5 crores, a special incubation centre is being established. In order to encourage the SC/ST prospective entrepreneurs, TRS government has launched Telangana State Programme for Rapid Incubation of SC Entrepreneurs' (TS PRIDE) programme. For those industries to come up in the future and for those who wanted to spread their existing business all encouragement is being provided by the government. For those industrialists on consumption of each unit of power, the Rs.1.50 subsidy is being given. For those SC/STs entrepreneurs setting up of Small scale industries and food processing units on the loans taken only 25 paisa interest facility has been given. On the costs involved in setting up of the industries for SC/STs 35% subsidy is being given.
Reservation for SC/STs in contract works: For those SC/STs who have completed their engineering courses, after giving due training in contract works, the government has provided for reservation in contract works. This is for the first time in the country. Increase in reservations: State Assembly passed a resolution enhancing STs Reservation from 6 to 12 per cent, Muslim backward communities reservation from 4 to 12 per cent. For BCs and SCs also the government has shown its preparedness to extend reservations. For implementing the enhanced reservations state government is awaiting clearance from the centre and all efforts are made to get the same at an early date.
Free power for SC/STs and pending dues were waived off: For SC/STs in the state for the domestic use of power up to 101 units free power is given. Under domestic usage category, outstanding dues over Rs 70 Crores were waived off. The pending vigilance cases were also withdrawn.
Minority Welfare
Huge funds were allocated for the welfare of Minorities: As against allocation of mere Rs. 4000 crores for minorities welfare in union budget, Telangana state alone has earmarked Rs.2000 crores for the welfare of minorities.
Ramzan and Christmas celebrations: on the occasion of Ramzan and Christmas annually for the benefit of the poor minorities clothes are being distributed. In all the Muslim worship places Iftar parties are being conducted. On the occasion of Christmas at Churches Christmas dinners are being hosted.
TS PRIME: In order to encourage minority entrepreneurs TS PRIME programme is in vogue. With this, the minority entrepreneurs on par with SC/ST exemptions and incentives are being given.
Construction Anees Ul Ghurba Bhavan: at Nampally in 4300 square yards area at a cost of Rs 20 crores for the orphan minorities Anees Ul Ghurba new building is being constructed.
Special training for Minority youth: For the benefit of Minority youth to excel in various fields NAC, ECIS, CIPIT and SETWIN for skill development special training is being given.
Permissions for construction of Churches made easy: With the permission of the local institutes' construction of Churches is made easy.
Development of Mecca Masjid: For the repairs of Mecca Masjid in city government has allocated Rs 8.48 crores.
Construction of Shaadi Khanas: For the socio, cultural development of Muslim communities across the state at government expenses Shaadi khanas and Urdu Ghars construction is being done.
Construction of Sikh Gurudwara: At Hyderabad towards the construction of Gurdwaras government has allocated three acres of land.
Imams and Mauzams incentive: For the Mazamas and Imams in the state monthly Rs. 5000 incentive is being given by Telangana state. Nowhere in the country, such assistance is given.
Islamic Centre: Following International standards at Hyderabad near Kokapet in 10 acres land with a cost of Rs 40 crores Islamic Centre cum convention centre is being constructed.
Development of Urdu language: Government has declared Urdu as second official language. Students can opt Urdu as the first language. In all government departments and in collectorates 66 Urdu officials were appointed.
BC Welfare
MBC Finance Corporation: For the Most Backward Classes a special corporation has been established and annually Rs.1000 crores is being allocated.
Sheep Distribution: For the Golla and Kuruma Communities across the state with 75% subsidy at a cost of Rs 4000 crores 84 lakh sheep is being distributed. Fodder and medicines are being given at free of cost. Meat processing units are being established in cities and towns.
Free distribution of Fish lings: For the benefit of fishermen in lakes and other reservoirs to rear fishlings are being distributed at free of cost.
Weaver's welfare: Sarees that are being distributed free of cost on the occasion of Batukamma, Ramzan and Christmas; bedsheets used in government hospitals, uniforms of police personnel and students the required cloth is being procured from handloom weavers. On yarn and chemicals, 50% subsidy is given. At Warangal, a mega textile park is being constructed. At Sir Silla and Gadwal textile hubs are being set up. Loans were waived for handloom weavers.
The welfare of toddy tappers: Tax on toddy trees has been waived off besides waiving off the outstanding dues. Licence tenure has been increased from 5 years period to 10 years. At Hyderabad, toddy shops were restored.
The welfare of washermen: Government has decided to set up an advanced Dhobi Ghats. With the latest machines, laundries were proposed to be established. To extend individual financial assistance required funds are being allocated. For washing of all the linen at government hospitals, hostels the responsibility has been proposed to be given to washermen.
Setting up of latest hairdressing saloons: At 100% subsidy financial assistance is being given for setting up of hairdressing saloons. For those saloons consuming below 200 units of power under a domestic category, charges are being levied.
Encouragement for poultry industry: For poultry industries on power per unit Rs2 subsidy is being given. At Aanganwadi centres for the midday meal and for social welfare schools by purchasing eggs poultry industry is being benefitted.
Delinking banks direct financial assistance: For modernising various professions and for alternative employment avenues without the involvement of banks government is providing direct financial assistance.
Upper class poor special schemes: Aasara pensions, Ration rice, Kalyan Lakshmi and such welfare initiatives are extended to all the poor in upper-class communities. Besides weaker sections for the benefit of upper-class community economically poor special schemes are being conceived by the government.
Brahmana Parishad: Duly constituting Brahman Parishad annually Rs 100 crores is being allocated by the government.
Dhoop Deepa Naivedyam Scheme: In all temples across the state for Dhoop Deepa Naivedyam government is bestowing Rs.6000 per month.
Salaries for Archakas from Government: For Archakas and Poojarys government is making direct payment of their salaries.
Journalists Welfare: Towards welfare of Journalists government has allocated Rs 120 crores. For the departed journalists' family members Rs 1 lakh financial assistance is being given besides according Rs 3000 pension per month for five years to their family. For those injured in accidents Rs. 50,000 financial assistance is being given. Health cards are issued for journalists and families. Free Bus passes are also being given.
Lawyers welfare: Towards welfare of lawyers government has allocated corpus fund with Rs 100 crores. It has been decided to provide health cards for them. Advocates' Trust has entered into a MoU with Insurance Companies for Rs 2 lakhs Arogya Bheema (Health Insurance) to the spouses of lawyers and Rs 10 lakh financial assistance for those who have lost their lives in accidents.