Protect Pahadishareef Wakf land, urges grandson of Nizam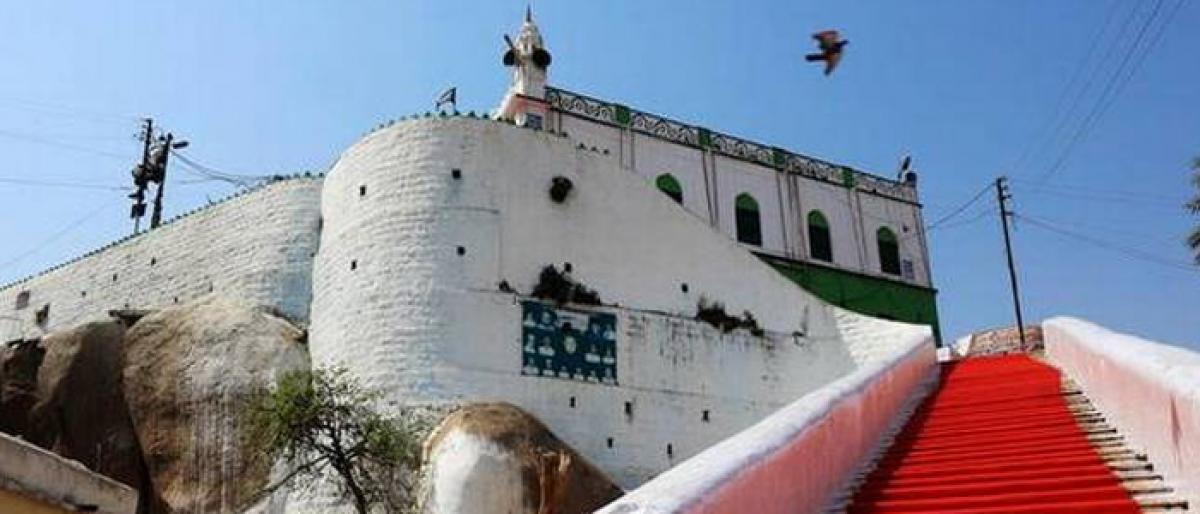 Highlights
Describing the Wakf Boards plan to set up a National Skill Development on a piece of 50 acres of land attached to Baba Sharfuddin Pahadi Shareef as illegal and a matter of subjudice, the grandson of late Nizam Mir Osman Ali Khan urged Chief Minister K Chandrasekhar Rao to protect the 2,132acre of land under Dargah till the High Court comes up with its judgment
Hyderabad: Describing the Wakf Board's plan to set up a 'National Skill Development' on a piece of 50 acres of land attached to Baba Sharfuddin Pahadi Shareef as illegal and a matter of subjudice, the grandson of late Nizam Mir Osman Ali Khan urged Chief Minister K Chandrasekhar Rao to protect the 2,132-acre of land under Dargah till the High Court comes up with its judgment.
In a letter submitted to the Md Saleem, chairman, Wakf Board, Nawab Najaf Ali Khan, the grandson of Late Nizam brought to the notice that the land under question was taken into possession by the then State government, without purchasing it.
Besides this, it had unilaterally changed the survey numbers and allotted at different stages to International Airport (1051 acres 34 guntas), APIIC 981 acres 32 guntas and Mining, Roads, Schools, Residential Houses etc, 98 acres and 12 guntas.
"As the subject matter now is 'subjudice' in the court, we strongly condemn the action of the Wakf Board for trying to set up the National Skill Development Centre. Till the Judgement is delivered all activities on the said land should be kept on hold," demanded Najaf.
He criticized the Nizam Awqaf Committee, the custodian of Nizam's Wakf that as to why the panel has not requested for the correction of the Gazette (1989) brought by the State government about three decades back.
"The Committee hasn't requested for the correction of the Gazette then and there and instead took 20 years to raise a voice by filing a petition in Waqf Tribunal, regarding the compensation from the government for above said land, rather than acting immediately in order to safeguard the land.
Due to incompetence and negligence of the panel members the Wakf lands are facing encroachment and these individuals are not upto the standards of the vision of settlor," he rebuked.
He requested the Chief Minister, to direct the concerned officials to protect the land from further allotment, encroachment and stop all other illegal activities till the Judgment is delivered.
Interested in blogging for thehansindia.com? We will be happy to have you on board as a blogger.