Hyderabadi to attend World Hindu Congress at Chicago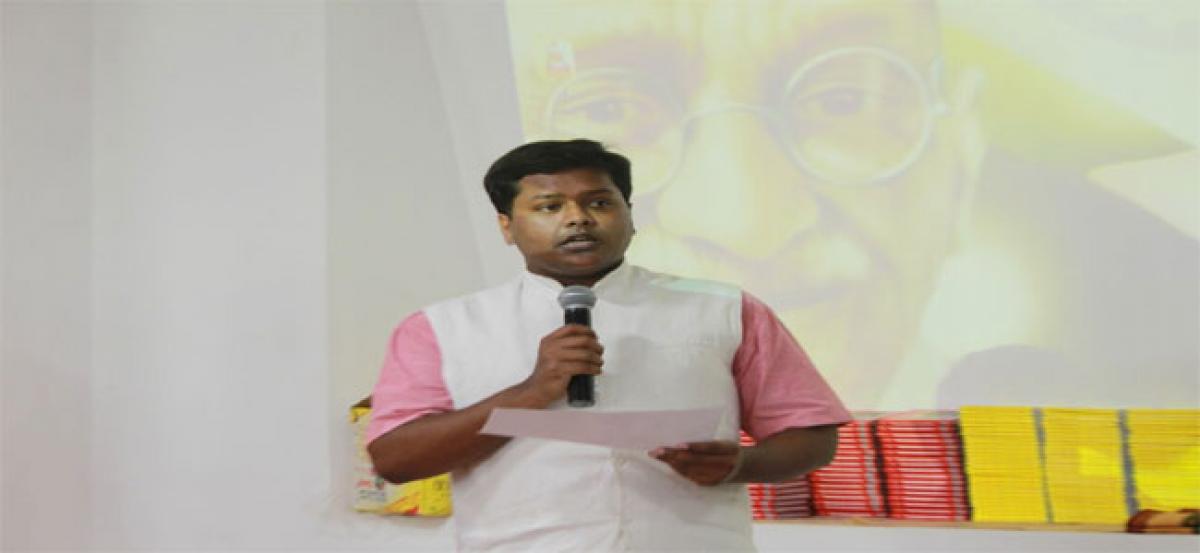 Highlights
Jagini Abhishek, spokesperson of BJP Hyderabad, will be part of a highprofile Indian delegation, which is participating in the Hindu Political Conference of the World Hindu Congress at Chicago that is being held from September 7 to 9
ADVERTISEMENT
Nampally: Jagini Abhishek, spokesperson of BJP Hyderabad, will be part of a high-profile Indian delegation, which is participating in the Hindu Political Conference of the World Hindu Congress at Chicago that is being held from September 7 to 9.
A TV panelist whose expertise in Governance and Policy is respected, Abhishek will be in the company of luminaries of the extraordinary kind like Sri Sri Ravi Shankar, founder of Art of Living; Dr Mohan Bhagwat, PP Sarsanghachalak, RSS; Kiran Bedi, Lieutenant-Governor of Puducherry; Union Ministers Shri Nitin Gadkari, Smt Nirmala Sitharaman and Smt Smriti Irani, and Tulsi Gabbard, Member, US Congress. Abhishek comes with proven achievements particularly from the time of the World Hindu Congress inception in 2014. Earlier, he won accolades when he was part of the Hindu Youth and Student Network at the inaugural World Hindu Congress that was hosted in New Delhi in 2014.
He has the distinction of representing India as a youth leader at the Shanghai Cooperation Organization (SCO) Youth Leadership Forum at Omsk, Russia, in 2016. A standout performance during the tour was his speech at the Omsk State legislative building. The Hindu Political Conference (one of the various conferences at the World Hindu Congress) brings together Hindus serving as elected representatives, appointees, and staffers, policy experts, human and civil rights advocates, and other stakeholders to deliberate on issues impacting Hindus at local, national, and global levels.
The Conference also seeks to encourage Hindus to become more politically engaged and to promote democracy around the world. 'I am honoured and humbled to be part of such a distinguished delegation,' said Jagini Abhishek.