KNRUHS knocks on SC door to fill up convenor quota seats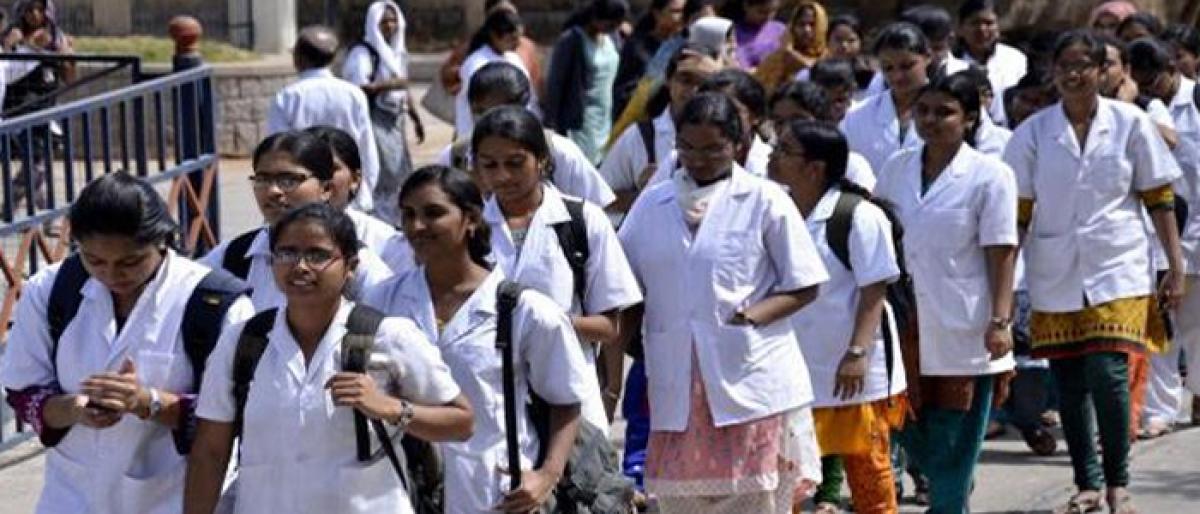 Highlights
The Kaloji Narayana Rao University of Health Sciences KNRUHS knocked on the doors of the Supreme Court by filing a Special Leave Petition SLP seeking permission to fill 75 seats though convenor quota in the MBBS course for the current academic year
​Hyderabad: The Kaloji Narayana Rao University of Health Sciences (KNRUHS) knocked on the doors of the Supreme Court by filing a Special Leave Petition (SLP) seeking permission to fill 75 seats though convenor quota in the MBBS course for the current academic year.
According to sources, the university was forced to approach the apex court following the directions from the State government. This situation has arisen after the Medical Council of India (MCI) issued permission to admit students into a private medical college in the city after the completion of the entire process of medical counselling.
Speaking to The Hans India, a senior official from the KNRUHS said that earlier the Malla Reddy Institute of Medical Sciences (MRIMS), along with one more private medical college, was denied permission to admit students into the MBBS course during the current academic year of 2018-19, citing deficiencies in adhering to the regulations of the MCI. This made the State to lose nearly 300 medical seats for the year.
Consequent to these developments, the KNRUHS had completed the process of the admissions by the end of the third week of July. However, the college had obtained permission from the MCI for admitting the students, which was communicated to the KNRUHS on July 26. But, "the university had expressed its helplessness as the Supreme Court guidelines stipulate the universities across the country to start the academic session of the medical courses from August 1, of year," said the official.
Adding further, he said "The college has an intake of 150 seats. Of these, 75 seats fall under the convenor quota and remaining falling under B and C categories of Management and Non-Resident Indian (NRI) quota." Sources said that while the college was allowed to fill the B and C category seats, how to fill the seats under the convenor quota has remained a question as taking up the process to fill the seats beyond August 1 in a given academic year needs the permission of the apex court.
When contacted, the KNRUHS Vice-Chancellor Dr B Karunakar Reddy said that if the university would not act, then the State would be at loss. Hence, the university has filed a SLP in the apex court, seeking its permission to take up the process of filling the seats under the convenor quota. It would take a couple of days and we are waiting for the results of the SLP to take further action, he said.