Jaipal demands scalps of Nirmala, Jaitley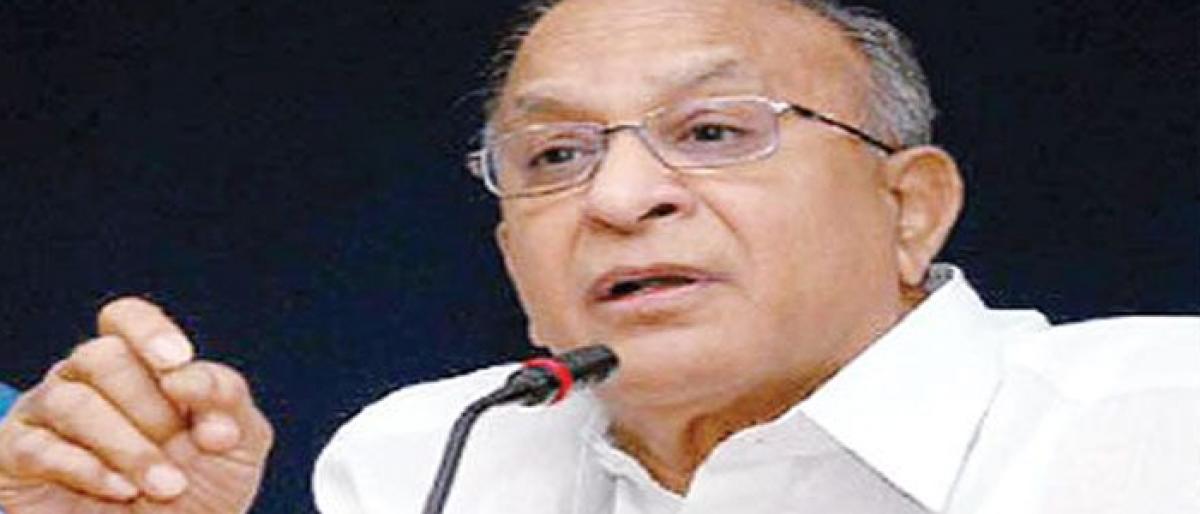 Highlights
All India Congress Committee AICC official spokesperson S Jaipal Reddy on Saturday demanded resignation of Union Defence and Finance Ministers for making false statements on Rafale deal Addressing the media, he said the statement of former President of France Francoise Hollande proves that the NDA government was directly involved in corruption in the Rafale deal
​Hyderabad: All India Congress Committee (AICC) official spokesperson S Jaipal Reddy on Saturday demanded resignation of Union Defence and Finance Ministers for making false statements on Rafale deal. Addressing the media, he said the statement of former President of France Francoise Hollande proves that the NDA government was directly involved in corruption in the Rafale deal.
He said that Prime Minister Narendra Modi had overlooked all the statutory committees of the Union government and entered into the deal directly with the France government on Rafale Jet Fighters purchase. He said the Hindustan Aeronautics Limited which was in picture till April 10, 2015 has been sidelined and the Reliance Defence had entered the picture all of a sudden.
He said head of Reliance Anil Ambani visited France along with Prime Minister Modi. The then Foreign Secretary of GOI Jai Sankar told the media on the eve of the visit the Rafale was not on the agenda. But the Prime Minister entered into an agreement with Hollande, who was the then President of France.
Jaipal Reddy said the then Defence Minister Manohar Parrikar had stated that he was endorsing the deal giving clean a chit to the Prime Minister. He questioned how a subordinate would endorse the deal entered by his boss. Coming down heavily on Defence Minister Nirmala Sitharaman and Finance Minister Arun Jaitley, Jaipal Reddy said both had been trying to shield the Prime Minister.
He alleged that the Prime Minister was silent on the allegations since he knew well that if he opened his mouth he would be in trouble. He was trying to make the two Ministers scapegoats. He described Finance Minister Jaitley as a clever lawyer but undependable personality. He said the Finance Minister was quite loyal to the Prime Minister and trying to protect him.
The Defence Minister too was ignorant of the facts of the deal and trying to salvage the Prime Minister from the Rafale fiasco. She had been speaking with forked tongue. He alleged that the Reliance had said in statements that with the Rafale deal it was going to be benefited by Rs 30,000 crore as soon as the deal was struck, and it would be benefited about Rs one lakh crore in the next 40 years.