TS, Singapore varsities to join hands, academic exchanges likely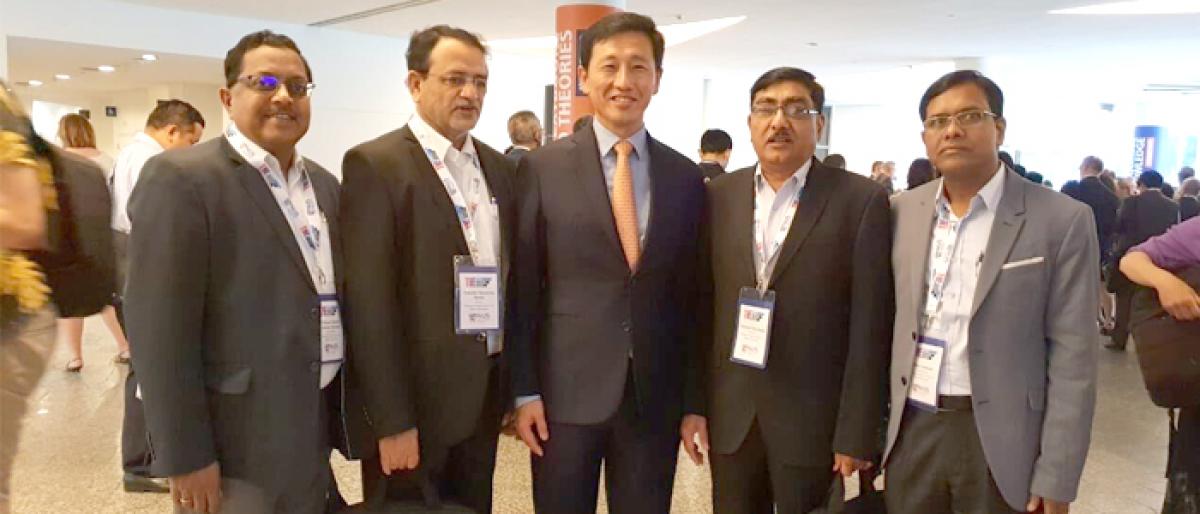 Highlights
Collaboration between Singapore universities and Telangana varsities can be expected in future if words of Singapore Education Minister Ong Ye Kung are any indication
Singapore Minister appreciated the emergence of Hyderabad as a global IT Hub.
The TSCHE team is in Singapore for a three-day international education summit held from September 25 to 27
Hyderabad: Collaboration between Singapore universities and Telangana varsities can be expected in future if words of Singapore Education Minister Ong Ye Kung are any indication.
In a meeting with TSCHE (Telangana State Council for Higher Education) delegation led by chairman Prof T Papi Reddy that is on an official visit of Singapore, he evinced a keen interest for academic exchanges between universities in Singapore and TS and suggested TSCHE to work out on taking this forward.
The team which included Prof Limbadri, Prof Venkata Ramana, both TSCHE vice-chairman and Prof O Narsimha Reddy, TSCHE member appraised the Singapore Minister about various initiatives being taken by Telangana government and TSCHE to foster and nurture an ecosystem of Innovation, Incubation and Entrepreneurship for youth of Telangana.
According to TSCHE delegation, Singapore Minister appreciated the emergence of Hyderabad as a global IT Hub and steps being taken by Minister KT Rama Rao to put Telangana on the global map.
The TSCHE team is in Singapore for a three-day international education summit held from September 25 to 27.