Medical shops down shutters in Achampet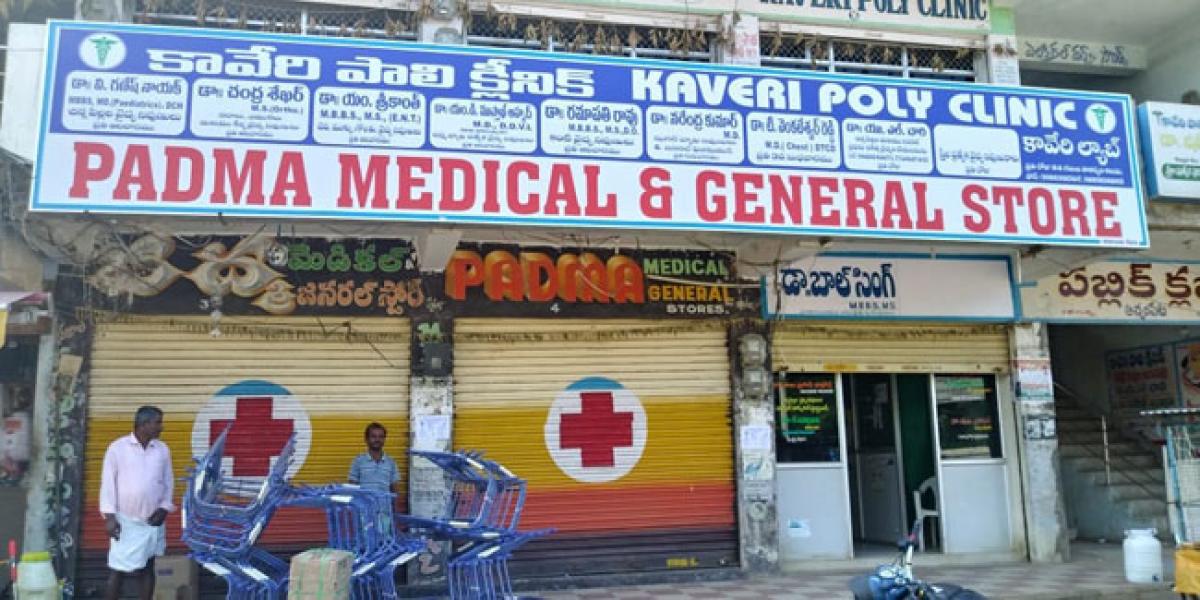 Highlights
With the call given by the All India Chemists and Druggist Association to protest against the governments decision to promote the epharmacies online drug sales businesses, almost all the medical shops in Achampet of Nagarkurnool district were closed on Friday
Nagarkurnool: With the call given by the All India Chemists and Druggist Association to protest against the government's decision to promote the e-pharmacies (online drug sales businesses), almost all the medical shops in Achampet of Nagarkurnool district were closed on Friday.
With this, majority of patients visiting the hospitals had to face a lot of inconvenience as they were not able to get medicines due to closure of all medical shops.
However, the medical shops attached with the private hospitals were allowed to run to meet the emergency requirements of the patients. "The central government is bringing new regulatory policy to promote the e-pharmacies, where in the patients can avail the medicines without prescription through online mode," said M. Shankar, a pharmacists in Achampet.
"This will be a big blot on the business of retail pharmacies and moreover the chances of unethical durg sales online will be carried on without proper surveillance by the drug control officials. So we are opposing the government's move to bring changes in the drugs and cosmetics act and the pharmacy act and demanding the government not to allow the e-pharmacies," he added.