KCR acting on Narendra Modi's script: Jana Reddy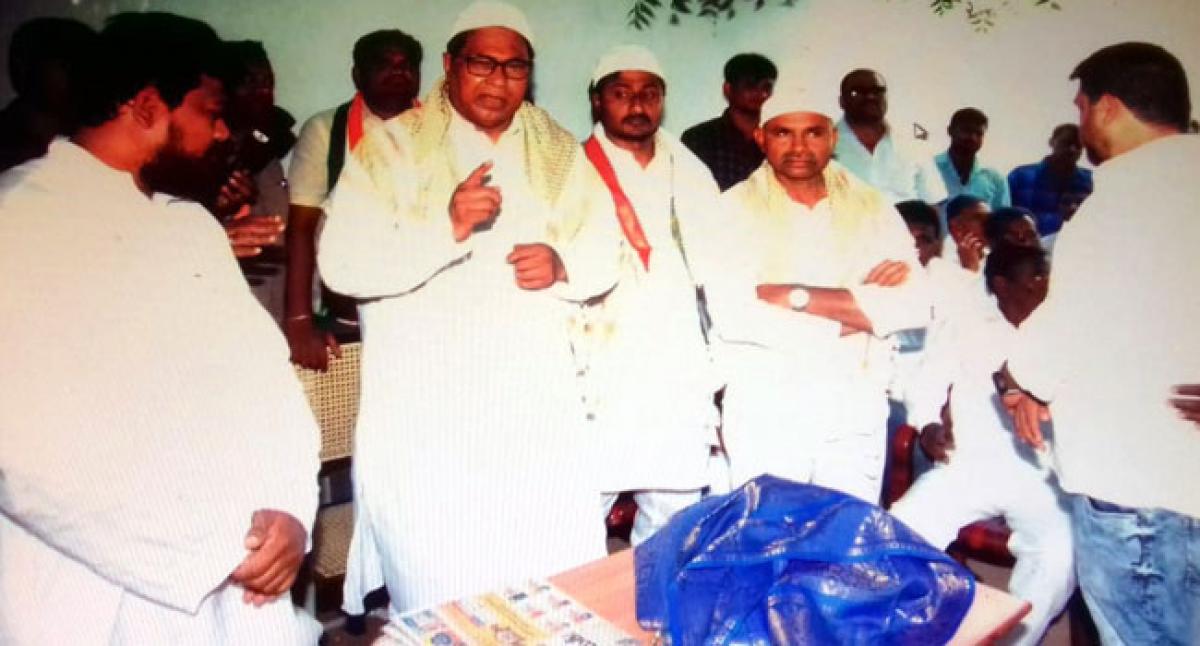 Highlights
Senior Congress leader and former minister Kunduru Jana Reddy stated that TRS supremo K Chandrashekar Rao has a secret agreement with the BJP and moving as per the directions of PM Modi to support the saffron party after Parliament elections
Miryalguda (Nalgonda): Senior Congress leader and former minister Kunduru Jana Reddy stated that TRS supremo K Chandrashekar Rao has a secret agreement with the BJP and moving as per the directions of PM Modi to support the saffron party after Parliament elections.
On Friday, he participated in a party joining programme held at Rajiv Bhavan in Miryalguda. He welcomed former MLA Repala Srinivas and other minority leaders in the party fold.
Addressing the gathering, he said KCR with a plan to get MIM support in the Assembly elections and to support BJP during the Parliament polls, he dissolved the Assembly well in advance before nine months of five years term.
KCR with changing names of the Congress government schemes is claiming as his brainchild programmes, he mocked. He raised objection over the KCR's unparliamentarily language against the Nehru family and other Congress leaders.
He informed that Congress has provided drinking water to Miryalguda 40 years ago. He called upon the people to teach a good lesson to TRS and KCR, who failed to fulfill his promises during his rule .In this programme party MLA ticket aspirant and Jana Reddy's son Raghuveer Reddy and party local leaders participated.