15th Finance Commission praises achievements of Nalanda University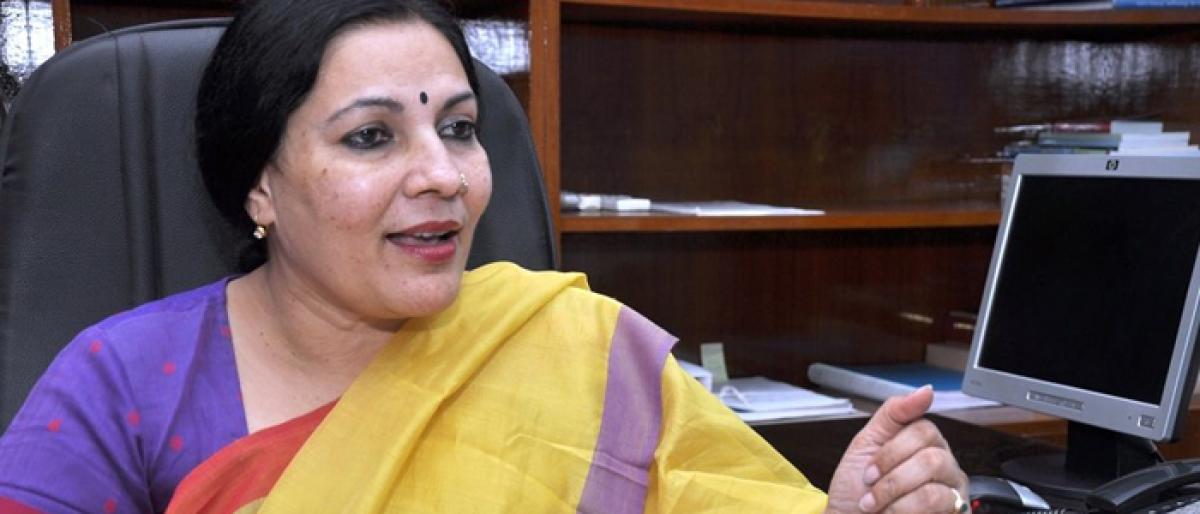 Highlights
The Chairman of the 15th Finance Commission N K Singh appreciated the ViceChancellor of Nalanda University, Prof Sunaina Singh, for making giant strides in building the academic architecture of the varsity besides accelerating the construction work of the new campus from a mere 028 per cent to 40 per cent within a year
​Hyderabad: The Chairman of the 15th Finance Commission N K Singh appreciated the Vice-Chancellor of Nalanda University, Prof Sunaina Singh, for making giant strides in building the academic architecture of the varsity besides accelerating the construction work of the new campus from a mere 0.28 per cent to 40 per cent within a year.
Appreciation from the Commission's Chairman and its members came following Prof Sunaina Singh's comprehensive presentation on achievements of the varsity during the members visit to the campus. Prof N K Singh expressed happiness over the introduction of new academic roadmap, opening a new School of Languages, outreach activities in the villages in varsity's neighbourhood, administrative reforms, opening health centre for students and staff, fixing norms for financial transparency and so on.
The Chairman expressed hope that he was looking forward to classes being conducted in the new campus early next year. It may be mentioned here that Prof Sunaina Singh after her successful stint in Hyderabad as Vice-Chancellor of the English & Foreign Languages University which elevated to head Nalanda University. The varsity has partnered with 18 East Asia Summit Member countries to revive, build and promote the ancient seat of knowledge. Prof. Sunaina Singh was selected from among nearly 200 candidates for the prestigious post.
During her presentation to the members of the Finance Commission, Prof Sunaina Singh explained the progress being made by the varsity. Prof Singh also presented to the Commission matters related to the status of enhancement of the academic programmes. The enrollment status of students starting from 12 in 2014 to the current year numbering more than 300, plan of setting up of four research centres and PhD programmes in 2019 indicated the progress being made.
The university is also supporting locals by employing them in various capacities. Prof. Singh wrapped up stating that the aim was to complete the construction by 2020, and introduce four more schools by the time the campus is ready. The members of the Finance Commission team included experts like Shaktikanta Das, Former Revenue Secretary, Prof Anoop Singh, Adjunct Professor, Georgetown University, Washington DC and Dr Ashok Lahiri, former Economic Advisor to the Government of India. The Members of the Commission planted saplings to mark the occasion.