Preparations in full swing for Dasara celebrations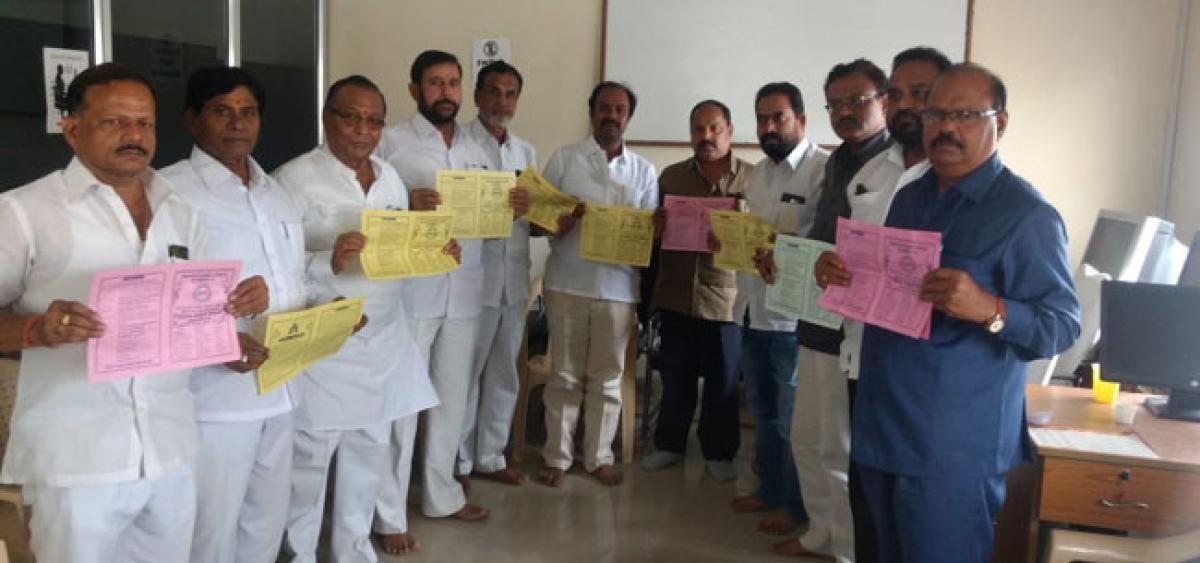 Highlights
The Dsara Utsava Committee is busy in preparations to celebrate the upcoming Dasara festival with full traditional Telangana culture and rituals in Mahabubnagar district
Mahbubnagar: The Dsara Utsava Committee is busy in preparations to celebrate the upcoming Dasara festival with full traditional Telangana culture and rituals in Mahabubnagar district.
Revealing the programme schedule on Tuesday, the committee members said that on Thursday, the day will begin with morning prayers at Arya Samaj Temple with Deva Yagnam and later will be followed by Vedopadeshalu. Later in the afternoon at around 2 pm, a huge procession will start from Arya samaj temple.
On the occasion, Market Committee Chairman Rajeshwarr will stand as Dhawajadari and in the evening at 3 pm [resident of Araya samaj Dr. Bharadhawj Narayana Rao will hoist the Dhawjam at Arya samaj katta.
Later the rally will reach the Zillah parishad grounds. "At the ZP grounds cultural programmes will be held by Swaralahari cultural academy and it will be followed by spiritual Dussehera message by Mata Nirmala Yoga Bharati," informed K.S.Ravi Kumar, JPNCE Chairman, while releasing a pamphlet about the schedule.
Jitender Reddy Member of Parliament Mahabubnagar, Srinvias goud, former MLA Mahabubnagar, and leading prominent personalities and other leaders are expected to participate as guests in the programme.
Mutyala Prakash, Utsava committee secretary, K.S. Ravi Kumar, Treasurer, and members Padakula Ramachandraiah, Gopal yadav, Dr. Ch. Chandraiah, Mohan Yadav, Chandrakumar Goud, Malyadri Reddy, Bhaskar, Subrahmanyam and others participated in the programme.