Spurned TRS, Cong netas eye BJP ticket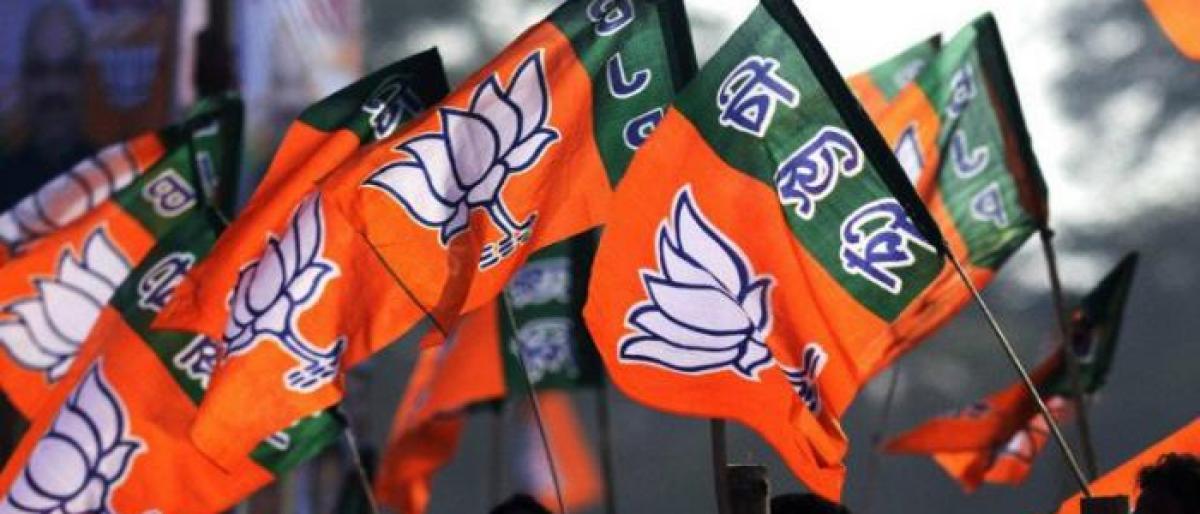 Highlights
Leaders spurned by the Telangana Rashtra Samithi TRS and the Congress are now looking towards the Bharatiya Janata Party BJP as an opportunity to test political waters in the ensuing Assembly elections
​Hyderabad: Leaders spurned by the Telangana Rashtra Samithi (TRS) and the Congress are now looking towards the Bharatiya Janata Party (BJP) as an opportunity to test political waters in the ensuing Assembly elections.
Several leaders have got in touch with the BJP leadership and some of them have been given tickets as well. Former MLA and TRS leader Babu Mohan from Andole was the first to jump into the BJP after his party denied him ticket. Immediately Babu Mohan joined the BJP and was rewarded with a ticket.
Another TRS leader and former MLA Bodige Shobha from Choppadandi is also likely to join the BJP. Though Shobha could not get ticket from the party, she has been campaigning in her constituency. The ruling party has not announced any candidate for Choppadandi so far and sources said that Shobha might not get ticket and instead SC Cell chairman Ravi Shankar would get it. Sources said that the BJP might give ticket to Shobha, who has already filed nomination on Wednesday and is expecting B-form from the party.
Congress leader, who was also TPCC secretary J N Venkat from Korutla had joined the BJP after there was clarity that he could not get ticket. Venkat was also given the ticket on the same day he joined BJP. Another Congress leader G Arvind Reddy from Mancherial, who also could not get ticket, is now looking towards BJP for ticket.
According to BJP there are many leaders who are willing to join the party. A senior party leader said that only BJP was alternative for the TRS in the State because people were neither believing the TRS nor the Congress. There are many leaders who are willing to join the party.
However, the TRS leaders said that the BJP has no candidates hence was depending on other party candidates. A senior leader said that the TRS would ensure that the BJP loses deposits in 100 constituencies.