GHMC views disposal of waste on roads seriously in Secunderabad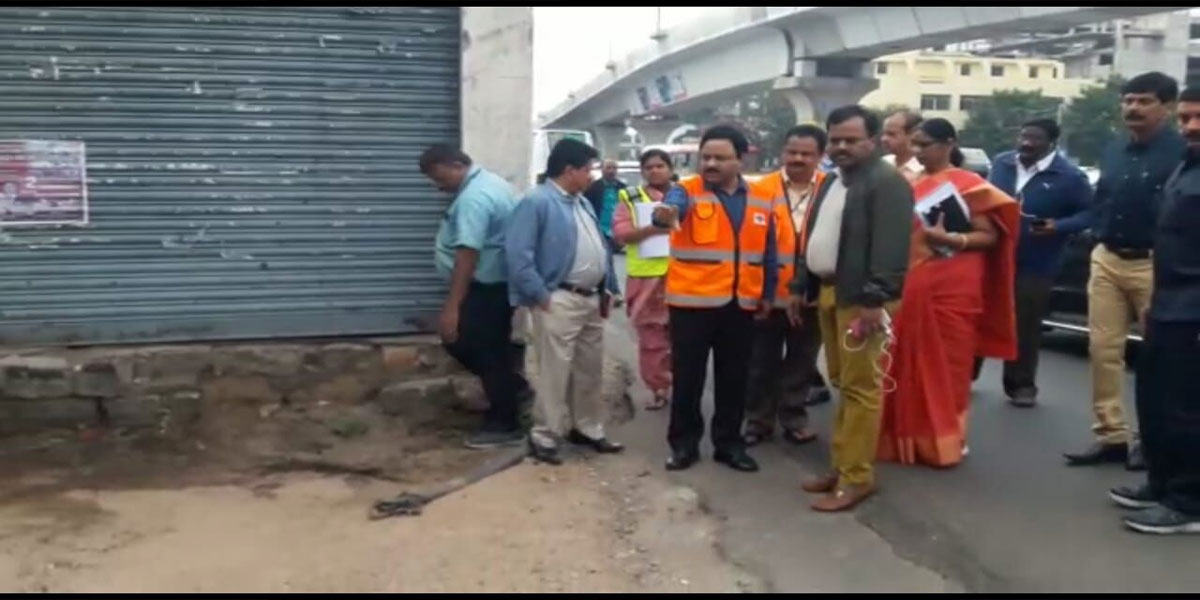 Highlights
GHMC officials have been taking stringent measures against those who leave waste and construction materials on the road Heavy fines are being imposed on building and land owners who leave debris, waste or construction materials on road
Secunderabad: GHMC officials have been taking stringent measures against those who leave waste and construction materials on the road. Heavy fines are being imposed on building and land owners who leave debris, waste or construction materials on road. The sudden inspections by GHMC Commissioner Dana Kishore changed the way the officials deal with the issue. The Commissioner took serious note of waste being disposed on roads and he himself imposed a fine of Rs 10,000 on a shop keeper at Rail Nilayam during his inspection.
GHMC officials of Secunderabad and Begumpet circles are busy knowing the details of those who are causing inconvenience to general public by their irresponsible attitude. Last week a building owner was fined Rs 10,000 for leaving the debris on road after demolishing the building based on the complaints received from local residents. Earlier, officials used to issue challans for insignificant amounts but this has changed recently due to stringent actions taken by the commissioner.
Speaking to The Hans India, GHMC Health and Medical Officer Ravinder said that inspections are being done and about six to 10 people were fined from Rs 500 to 2,000 every day. Heavy fines are also being imposed if it is repeated again. He urged people to be alert and take it to the notice of GHMC officers if any violations are observed.