Injustice to BCs by Telangana State government: Krishnaiah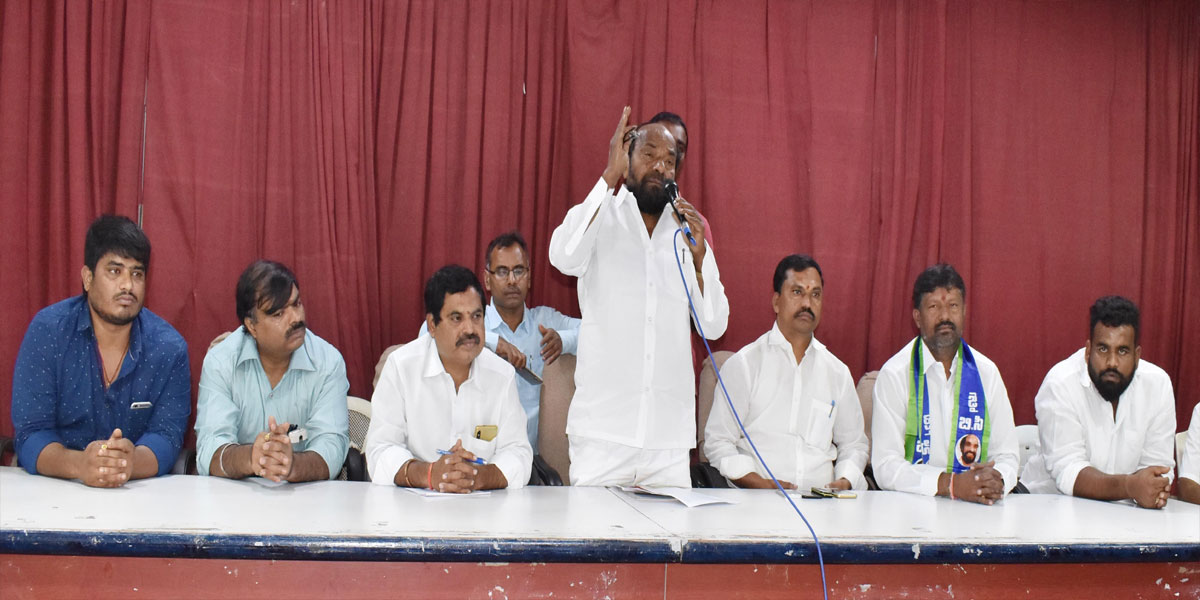 Highlights
The national president of BC Welfare Association, R Krishnaiah, has warned the state government that they would intensify their agitation against reduction of reservations in Panchayat elections
Basheerbagh: The national president of BC Welfare Association, R Krishnaiah, has warned the state government that they would intensify their agitation against reduction of reservations in Panchayat elections.
Expressing anger over the state government for reducing reservations, he alleged that the government is trying to suppress BC leadership by reducing reservations and showing false statistics. While BCs were demanding for reservations from the current 34 to 56 per cent based on their population, KCR government has reduced it even further to 23 per cent, citing the Supreme Court ruling, he added.

The BC leader said that they would stage protests at all the District Collector Offices (DCOs) and Regional District Officers (RDOs) on December 28 and would submit a memorandum protesting against the government's decision. He demanded that political parties of the state to clear their stand in this regard. He warned the state government that they would intensify the agitation if it failed to withdraw its decision.