Srinagar Colony Park losing its sheen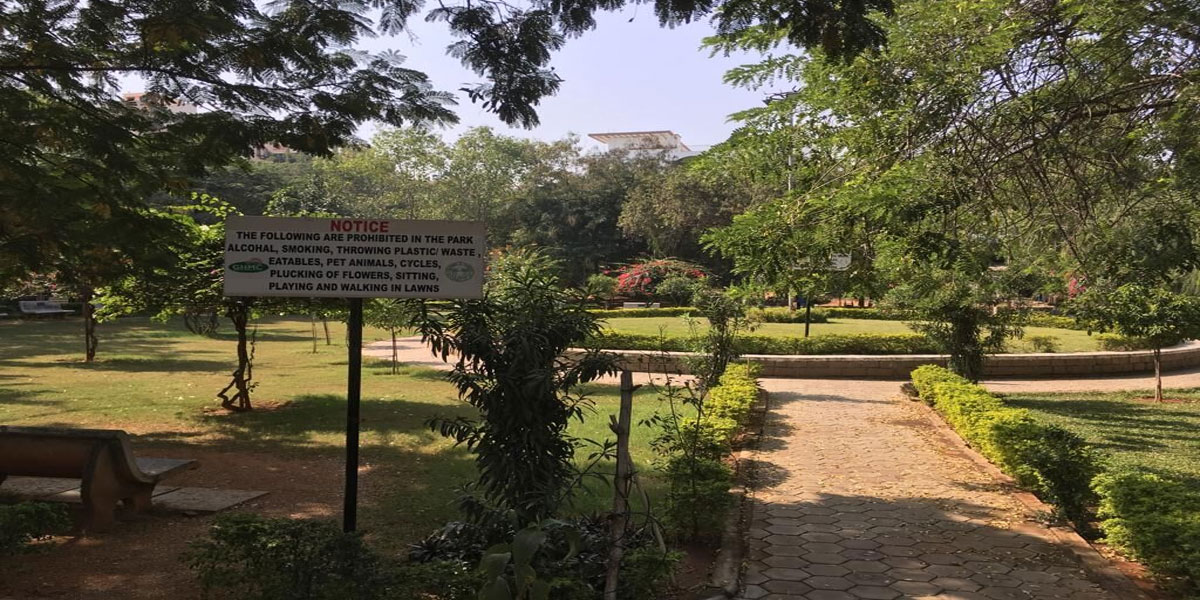 Highlights
The central park in Srinagar Colony, once peaceful and conducive for meditation, seems to have lost its sheen The noise and dust pollution due to the increased traffic around the park has made it hard for the denizens to focus on their activities
Srinagar Colony: The central park in Srinagar Colony, once peaceful and conducive for meditation, seems to have lost its sheen. The noise and dust pollution due to the increased traffic around the park has made it hard for the denizens to focus on their activities.
"More than 500 people used to come to the park every day, but now, we hardly see 200 to 300 people," said Dr Ganeshwar Rao, the president of the Srinagar Colony Senior Citizen Association that takes care of the park. "We don't see children coming and playing in the park anymore," he said. The street in front of the park entrance has become so busy with traffic that parents have stopped their children to the park, he added.
Earlier, the traffic used to flow mainly on one side of the park. It kept the park a little away from the bustling traffic and the dust pollution. But, with the closing of the Srinagar Colony X Road with a divider, the traffic coming from Yousufguda on Street 1 is affected. It has been diverted to go around the park to go to Road no.3. All the three sides of the park are now packed with traffic. City buses and trucks on the roads surrounding the park are causing both dust and noise pollution.
"We request the authorities to remove the divider and allow the traffic to flow as earlier. It's not just because of the park, the traffic has also been affected down the lane," Ganeshwar said.
The people have been suffering because of the closing of the road, said Narayana Raju, the vice-president of Srinagar Colony Welfare Association. The divider was installed about a year ago, and since then the traffic has been affected, he added. A few members of the welfare association for their own benefit went to the DGI Office and got permission to close the road, said Vijay Raghava, advisor at Srinagar Colony Welfare Association. The association did not hold any annual body meeting last year, he added.
Colony residents appealed to Jubilee Hills MLA M Gopinath to open the road and to protect the park. He had promised that he would open the road after the elections, Raghava said. "I used to go to the park for walk, but now I do it on my terrace because of the pollution at the park," he added.