No online training can substitute Vaktha: Participants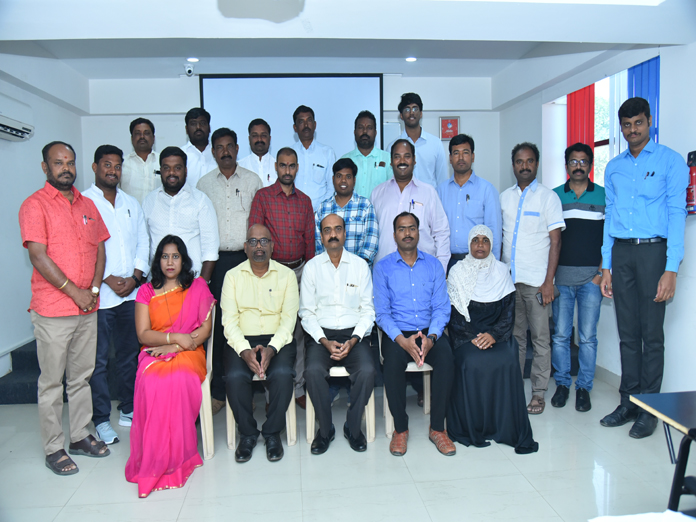 Highlights
The participants of 72nd batch of Vaktha successfully shed all their inhibitions on stage and found the no online tutorial or training can be a substitute for 2day training session on Oratory skills
Hyderabad: The participants of 72nd batch of Vaktha successfully shed all their inhibitions 'on stage' and found the no online tutorial or training can be a substitute for 2-day training session on Oratory skills.
They felt that the programme, jointly organised by Hmtv and Kaushalya School of Life Skills on January 19 and 20, not only gave positive energy to face huge audience but also inculcated life skills for facing the world.
Several aspiring politicians, lawyers and social workers vowed to bring change in their lives with their enhanced communication skills. Some of them felt a complete transformation in attitude and body language within two-days of training.
The Director (Training), Kapil Group and the lead faculty of the programme D Bal Reddy said that the public speaking was a skill, which could only be honed by regular practice. He gave important tips and techniques related to public speaking.
People neglect to hone their skills, but there are occasions in their lives which compel them to speak out. Therefore, to face such a kind of situation, everyone should get themselves prepared, lest they face a failure, he said.
S Anand Parjanya, faculty on body language trained the participants on maintaining their posture while delivering a speech and communicating at a public place. He explained as to how the Orator, should communicate the subject with the coordinating actions of hands.
K Srikanth, another faculty explained important techniques of Voice Modulation, since a good speaker maintains a high tone while delivering the speech. He made students practice some of the important tips and showed how voice culture and modulation can make a person an effective public speaker.
While giving their feedback, participants coming from different districts of two Telugu States felt a marked change in the way speak 'on stage'. JSP Raj, a memory trainer felt that the programme has delivered more than what he had expected. Starting from basic to advance levels, he said the training has provided all the important tips to the participants. If practiced regularly the participants can achieve what they had aspired to become.
Nazima Begum from Jagtial felt that all her stage fear was gone after attending the programme and now she was able to freely express herself to huge audiences. G Sunil Datta Kumar Reddy, an aspiring politician felt a huge change in himself, as he can now hold the mike without trembling.
K Siva Shankar from Guntur felt that no online tutorial can substitute the training provided during the 2-days by experts. The 73nd batch of Vaktha will be held on February 9 and 10. For further information interested persons may contact on phone number – 9553586062.