182 high-end cameras to be installed at Uppal-Kepal Jn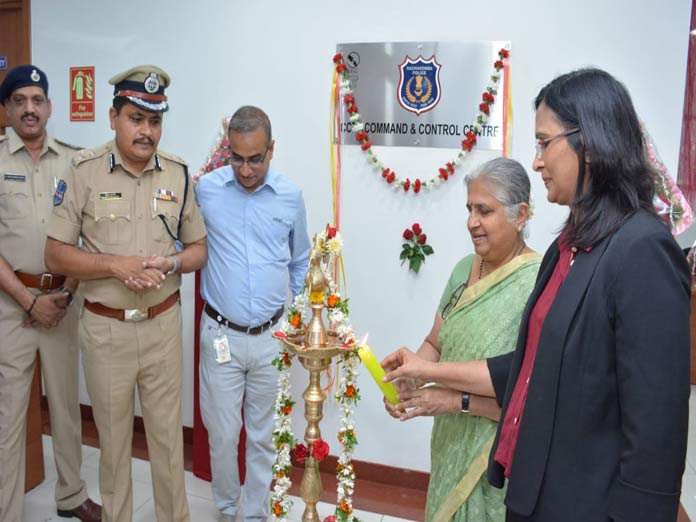 Highlights
The Rachakonda Police Commissionerate is planning to install 182 highend cameras, 46 Mobotix and 136 Axis cameras from Uppal junction to Kepal on NH202 covering a stretch of 23 km with a 4,400 sq ft centralized Command Control Centre at Ghatkesar PS with an estimated cost of Rs 5 crore A feasibility analysis was done by the Rachakonda Police
Uppal: The Rachakonda Police Commissionerate is planning to install 182 high-end cameras, (46 Mobotix and 136 Axis cameras) from Uppal junction to Kepal on NH-202 covering a stretch of 23 km with a 4,400 sq ft centralized Command Control Centre at Ghatkesar PS with an estimated cost of Rs 5 crore. A feasibility analysis was done by the Rachakonda Police.

The cameras with latest technology such as 1080p resolution, 120 FPS to capture number plates up to 110 kmph with wide dynamic range of ~ 100dB and lenses range of 15-90 degrees, IR and H.265 compression are being installed under this project. The state-of-the-art network architecture with L2/L3 switches, VMS software has been designed by Infosys for the project.
The joint team of Infosys and IT cell of Rachakonda are jointly monitoring the work under the guidance of Commissioner of Police, Rachakonda. A new building has been built for CCC, which also accommodates SHE Teams office for its operations related to women security in Malkajgiri zone, especially in IT corridor.

A 4x3 big video wall with four work stations and mini monitors have been installed for live monitoring of the CCTVs on 24x7 basis with latest technology.

The work of CCTVs installation was still undergoing and expected to be completed in a couple of months with full data connectivity. The CCC of Ghatkesar will be connected to Telangana State Integrated Command Control Centre cum Disaster Management Centre being built at Banjara Hills.