It's KCR show all the way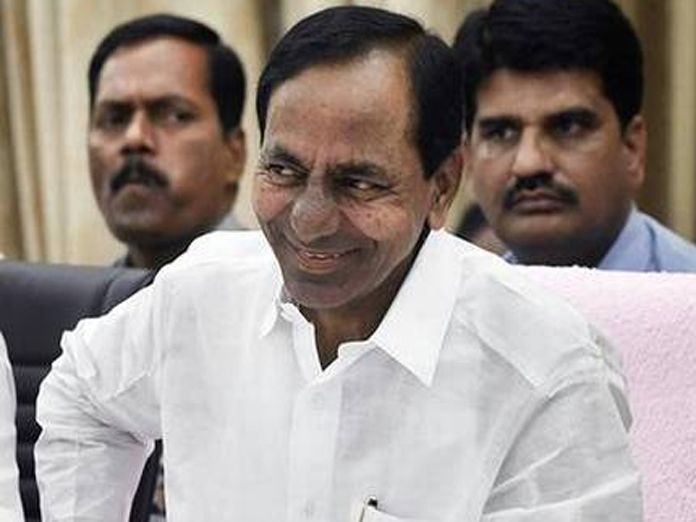 Highlights
The justconcluded threeday budget session of the state Assembly virtually proved to be a one man show with 119 supporters It was practically Chief Minister K Chandrasekhar Rao who handled all the issues raised in the Assembly He took up the responsibility of dealing every department during the debates Out of the 10 working hours, the CM alone used up more than 4 hours
Hyderabad: The just-concluded three-day budget session of the state Assembly virtually proved to be a one man show with 119 supporters. It was practically Chief Minister K Chandrasekhar Rao who handled all the issues raised in the Assembly. He took up the responsibility of dealing every department during the debates. Out of the 10 working hours, the CM alone used up more than 4 hours.
The role of ministers was confined to introduce the bills. The reason, sources say, was because the cabinet was formed recently and many ministers were still in the process of taking charge and hence were not well-versed with the issues related to the department. Interestingly, it was KCR show all through from the presentation of the vote-on-account budget to moving of the Appropriation Bill in the House.
Though the ministers concerned were present in the House, KCR had played the role of all-rounder by giving clarification on every issues ranging from irrigation, finance (CM holding the two portfolios) Mission Bhagiratha, tribal land disputes, rural development, strengthening of the panchayat raj system, welfare of BCs, SCs, STs and minorities and also road network and transportations facilities in the Hyderabad and other parts of the state.
KCR was quick to respond every time the opposition members tried to corner the government on certain issues like increasing debt burden, irrigation projects, energy and farm crisis and also the delay in welfare measures. He left no stone unturned in exposing the previous Congress government's neglect in developing the Telangana in the united Andhra Pradesh.
As the Lok Sabha elections are just two-months away, the TRS supremo also made the Assembly a right platform to display his government's performance and achievements in the various sectors in the last five years. He announced the fulfilment of all main promises, including hike in pension amount and unemployment allowances to the youth made in the just-concluded assembly elections. Apart from the Appropriation Bill, the government also adopted Panchayat Raj and GST amendment Bills in the Assembly.
Subscribed Failed...
Subscribed Successfully...