Keesara temple gets ready for Sivaratri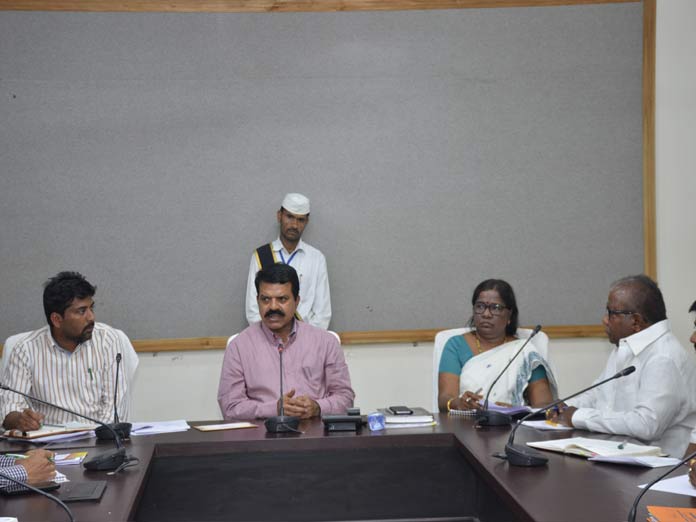 Highlights
District Collector MV Reddy on Monday reviewed arrangements for Brahmotsavam to be organised on account of Maha Sivaratri here He directed officials concerned to make arrangements to see that no devotee faced difficulty during the sixday event starting from March 2
Keesara: District Collector MV Reddy on Monday reviewed arrangements for Brahmotsavam to be organised on account of Maha Sivaratri here. He directed officials concerned to make arrangements to see that no devotee faced difficulty during the six-day event starting from March 2.
Reddy directed the officials concerned to complete works on war footing. He asked officials to switch to centralised marking, barricading and maintain clean surroundings from ORR to temple premises.
The Collector directed the officials concerned to draft an action plan to install CC cameras for controlling traffic, law and order and others. He asked the officials to recruit the staff to work round the clock in three shifts. Reddy advised officials to set up helpline centres for the convenience of devotees. He advised police officials to take up continuous patrolling and special attention on anti social elements. Reddy directed the police officials to deploy a heavy police force, CC cameras and SHE teams.
The Collector directed officials concerned to ban sale of liquor and tobacco on temple premises. Reddy directed sectoral officials to organise the celebrations in a peaceful manner.

DRO Vijyakumari, RDO Madhusudhan, DRDO Koutilya, DPO Ravi Kumar, DFO Sudhakar Reddy,Tahsildar Nagaraju, temple chairman T Narayana Sharma, EO Lakshminarasimha Murthy, MPDO Shashirekha and others were present.