Maze of cables at LB Nagar main road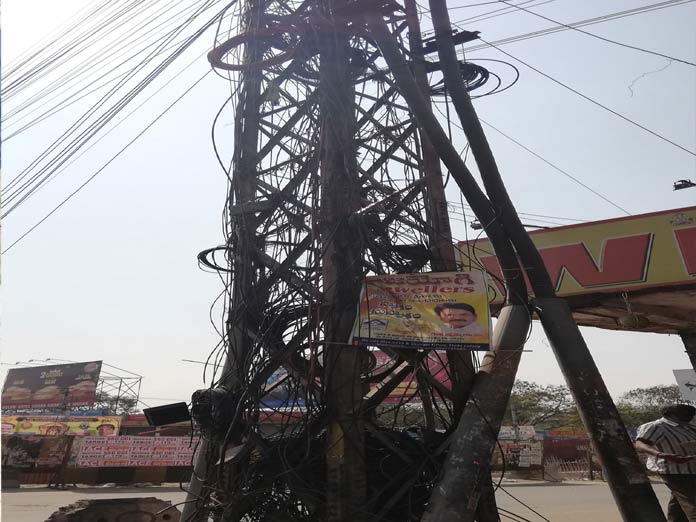 Highlights
An electric pole on the main road of LB Nagar has turned into a dangerous spot As it is at the central part of the LB Nagar Road, people use it for tying cables for TV or internet connections

LB Nagar: An electric pole on the main road of LB Nagar has turned into a dangerous spot. As it is at the central part of the LB Nagar Road, people use it for tying cables for TV or internet connections. They have left the excess wire around the pole and the pole is full of wires dangling dangerously. Nobody seems to be caring about it.
Subscribed Failed...
Subscribed Successfully...