KVPS criticises attacks on dalits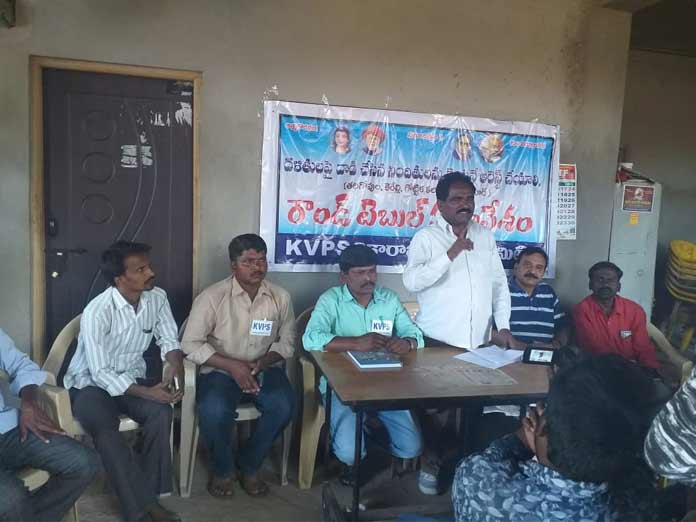 Highlights
Kula Vivaksha Porata Samithi KVPS round table meeting was held at CITU office here on TuesdaySpeaking on the occasion, TMass state convener John Wesley said that attacks on dalits were happening frequently and demanded arrest of accused in Tarigopula, Kerelly and Tandur attacks
Vikarabad: Kula Vivaksha Porata Samithi (KVPS) round table meeting was held at CITU office here on Tuesday.

Speaking on the occasion, T-Mass state convener John Wesley said that attacks on dalits were happening frequently and demanded arrest of accused in Tarigopula, Kerelly and Tandur attacks.

He threatened of dire consequences if police failed to arrest TRS mandal president Venu Gopal Reddy and others. Wesley urged SP and Collector to visit the villages. He also urged MLA Dr Anand Methuku and Chief Minister K Chandrashekar Rao to respond over the issue.
Wesley blamed officials for not responding over the issue. KVPS district secretary R Mahipal presided the meeting.
CITU Srinu, Subhash, Sudhershan, T-Mass district chairman Dr Sadhu Satyanatham, farmer union leaders BLF Mallesh, Ashok, Venkataiah, Chandraiah, Ravi, Narsimhulu, Mogulanna and Ramulamma were present.