I was once tipped as a style icon: Vanisri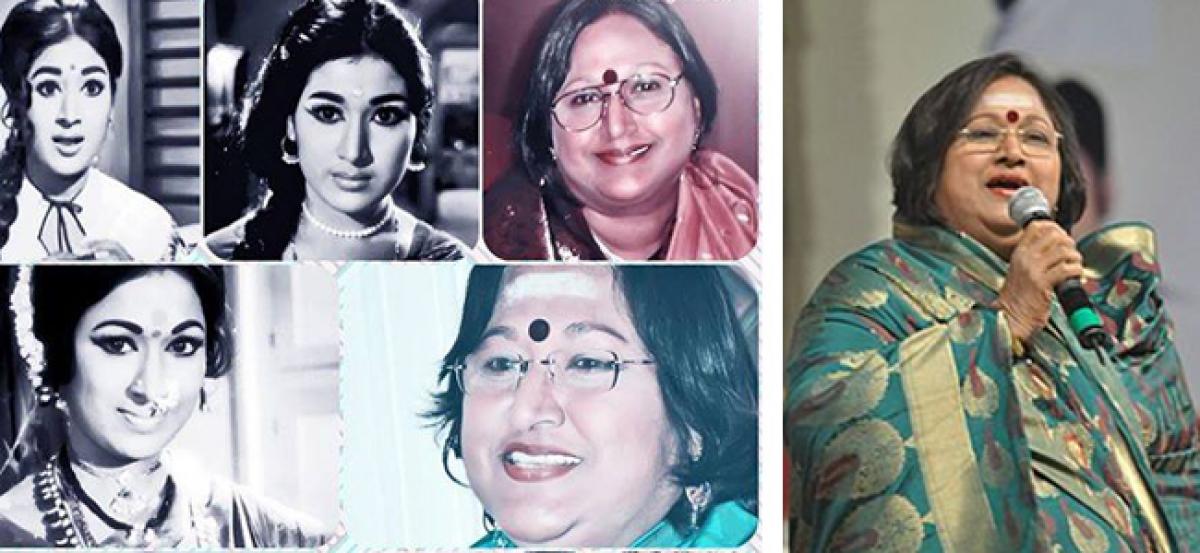 Highlights
"I never knew how I would look without make up. While others had a professional and personal life, my reel life was my real life."
Actress Vanisri, who charmed the audience with her smile and acting for over three decades, recently dropped in Vijayawada on a filmi commitment. In a candid chat with The Hans India, the yesteryear diva reveals about change in her name, her fashion sense and contemporary Tollywood.
Born as Ratna Kumari, her early life was marred with the tragic loss of her father, who died of tuberculosis, but that did not deter her to continue practicing bharatnatyam. She made her foray into showbiz at the age of 12 in a Kannada film. It became a hit and the actress went on a signing spree. Soon, actor SV Ranga Rao changed her name from Ratna Kumari to Vanisri, an inverse name of his home production Sri Vani Films.
"Though I started my career in the Kannada industry I have done several films in Telugu and Tamil. I feel privileged to share screens with NTR, ANR, Sivaji Ganeshan, etc. I share a special bond with them and they are like my extended family. I look up to actress Savithri like my mother; she was a great mentor and inspiration to me. I'm sure there'll not be another Savithri," she shares.
Vanisri, at one point in late 70's, was tipped as a style icon. "I was averse to the same hairdo, knotted bun and a plait with flowers. I brought in novelty by stitching two sarees, putting polka dots on it and wearing black color attires for outdoors shoots. I used to pick up fights with the art and camera department because they believed black would look gaudy. I was the first one to try on different shades of lipsticks, bindis, nail colours that would match the sarees" she smiles.
"I never knew how I would look without make up. While others had a professional and personal life, my reel life was my real life."
The 'Prem Nagar' star laments that the roles of the leading ladies in modern cinema are not much talked about. "It's disappointing! Back in those days, the audience used to remember and talk about the roles of actresses for a long time but now the scenario has changed. I guess the directors and writers are not penning roles to perfection."
Ask her on who's her current favorite in Tollywood, she reveals, "I love Allu Arjun, his dance moves are amazing, I enjoy Ravi Teja's humor and Anushka as well. I'm also a big fan of Trivikram Srinivas' writing. He is the only filmmaker who uses the language (Telugu) to good affect, build emotional content around family relations."