IIT Delhi Director's tips to Red Cross Society in Hanamkonda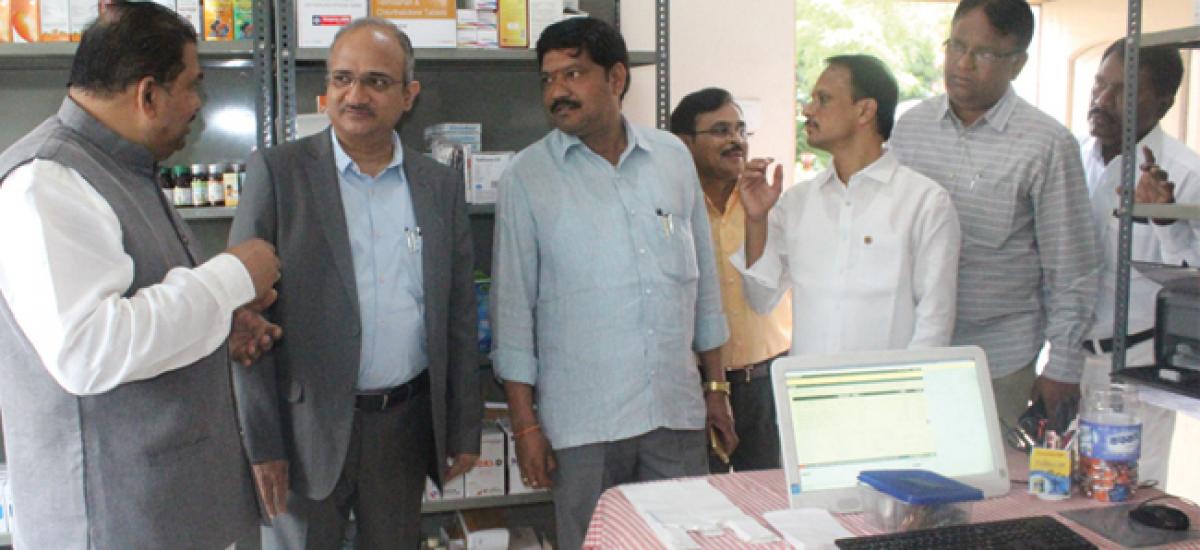 Highlights
Prof V Ramgopal Rao, Director, Indian Institute of Technology Delhi, said that he was privileged to visit Red Cross Society in Hanamkonda, which Mother Teresa had visited in 1988
Hanamkonda: Prof V Ramgopal Rao, Director, Indian Institute of Technology Delhi, said that he was privileged to visit Red Cross Society in Hanamkonda, which Mother Teresa had visited in 1988.
Ramgopal Rao hailed the services of Red Cross Society after he visited the Thalassemia Centre, Blood Bank, Geriatric Centre and the Generic Medical Store run by the society here on Thursday. He interacted with the patients suffering from Thalassemia.
Moved by the services extended to the needy, he heaped praise on the committee members of the Red Cross Society. He also gave a few tips to improve the services provided by the society.
"It's very glad to know that the society is mooting to establish a Home Nursing Training Centre and an Orphanage," Rao said, terming it as a huge decision. Later, the committee members gifted a Red Cross T-shirt and pin to the IIT Director.
Red Cross Urban district chairman Dr P Vijaychander Reddy, treasurer M Nagaiah, State managing committee member E V Srinivasa Rao, members Potlapally Srinivasa Rao, Bommineni Papi Reddy, Dr T Vijayalaxmi, Chennamaneni Jayasri, Basetty Hari Prasad and K Poli Reddy were among others present.