NIT, RTC to help thalassemia patients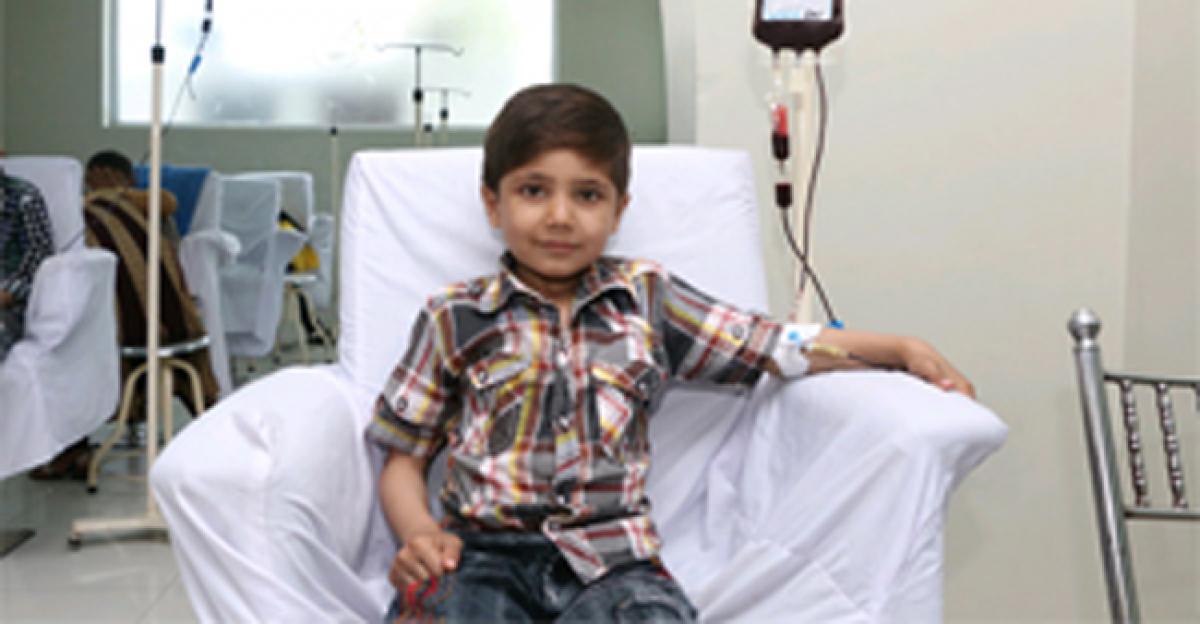 Highlights
A blood donation camp will be organised every month by the NIT, Ramana Rao said Surya Kiran also assured the society of helping his mite by motivating RTC employees to donate blood Society chairman P Vijaychander Reddy said that they are going to procure new equipment called Thalassemia Syringe Pump to provide better treatment to the patients
Hanamkonda: In support of Red Cross Society's endeavour towards serving the thalassemia patients, all possible help would be extended, NIT Director Prof NV Ramana Rao and TSRTC Regional Manager T Surya Kiran said. The duo, who visited thalassemia centre, blood bank, geriatric centre and generic medical store run by the Red Cross Society here on Monday, hailed the services of the society.
A blood donation camp will be organised every month by the NIT, Ramana Rao said. Surya Kiran also assured the society of helping his mite by motivating RTC employees to donate blood. Society chairman P Vijaychander Reddy said that they are going to procure new equipment called Thalassemia Syringe Pump to provide better treatment to the patients.
Society members M Nagaiah, EV Srinivasa Rao, B Papi Reddy, T Vijayalaxmi, Ch Jayashree, A Jaganmohan Rao, S Ramkishan, M Ravinder Rao, thalassemia patients and their relatives were among others present.