PhD scholars are a dime a dozen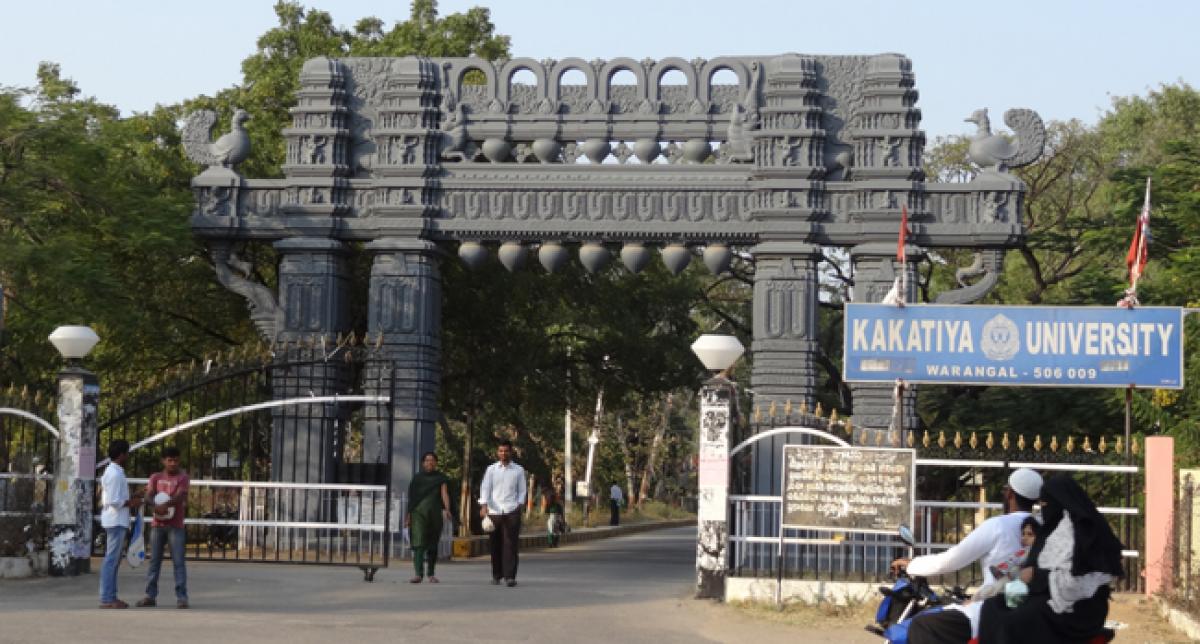 Highlights
Have our universities become PhD factories that churn out hundreds of doctoral degrees every year without much ado It is worth critically examining the PhD programme that drew flak from Governor E S L Narasimhan the other day It is widely believed that even some postdoctoral researchers do not have the knowledge and skills required for the positions for which they are academically eligible
Warangal: Have our universities become PhD factories that churn out hundreds of doctoral degrees every year without much ado? It is worth critically examining the PhD programme that drew flak from Governor E S L Narasimhan the other day. It is widely believed that even some postdoctoral researchers do not have the knowledge and skills required for the positions for which they are academically eligible.
In a recent Vice-Chancellors' Conference, Narasimhan went on to say that in no way the research topics of many a student are in vogue with the present-day requirement.
Kakatiya University (KU) offers PhD programme in Arts, Sciences, Social Sciences, Engineering and Technology, Law, Pharmaceutical Sciences, Education and Commerce and Business Management faculties numbering 31 subjects.
The admission criteria of the PhD that once based on the guides' consent was changed to entrance test mode to promote qualitative research. On the other hand, there are quite a few number of students who join the PhD programme to retain privileged hostel seat or prepare for competitive examinations in search of jobs.
As a result, the quality of research work is not reaching the heights that one would have desired. In the recent convocation that held after a gap of four years, more than 500 scholars were conferred with PhD degrees in KU. At an average, the varsity is manufacturing 125 PhD scholars every year.
The moot point is that how useful are their doctoral degrees? What was hurting the candidates with PhD degrees is their lack of knowledge and skills required for the jobs for which they are academically eligible. The other problem persisting with the PhD programme is redundancy of research topics. Currently, there are more than 1,000 scholars pursuing their doctoral programme.
"To escape rigours of research, many students take up topics that are easy to pursue. One would rarely find the abstracts of doctoral researches of Indian scholars in the highly acclaimed journals such as High Impact Factor and Scopus," Prof. B Suresh Lal, Head Department of Economics, Kakatiya University, told The Hans India.
Agreeing with the Governor's remarks that majority of research topics of late are irrelevant, he said that topic selection lack innovation and contemporariness.
Referring to the research topics related to National Rural Employment Guarantee Scheme, Self-Help Groups and Women Empowerment etc, he said that such topics have become repetitive with students of political science, public administration, economics and other streams hooking on them for their PhD.
"The need of the hour is to take up Applied Research, a methodology used to solve a specific, practical problem of an individual or group, and multidisciplinary which brings disciplines together to talk about issues from each of their perspectives," Prof. Suresh Lal said.