Hyderabad woman entrepreneur At WEF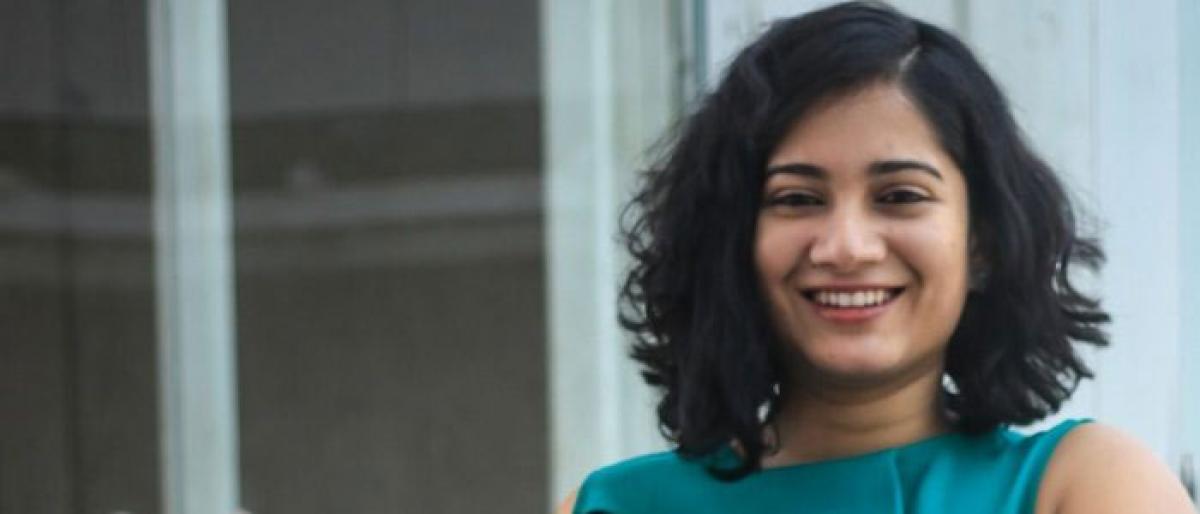 Highlights
Prior to setting-up 'Lakeer' she lead 'Intellecap's Innovation Lab' and award-winning virtual incubation platform 'Startup Wave'. Appreciating her selection, Telangana State Minister KT Rama Rao said, "It is heartening to see a young entrepreneur from our state being selected to address such a prestigious summit."
Dipika Prasad, a civic entrepreneur from Hyderabad has been selected by the World Economic Forum (WEF) to represent the voice of youth at its influential annual meeting to be held from January 23rd to 26th at Davos in Switzerland.
Dipika, who is co-founder of an urban governance initiative called 'Lakeer' will be joining over 150+ Indian industry leaders and 3000+ global leaders at Davos. She will also be speaking at Davos on the topic of citizen-action to build liveable cities as part of a "Big Ideas" session.
Dipika is a member of the Global Shapers Community in Hyderabad an initiative of the WEF. The community is a youth led organisation with 7000 members in 150 countries who are working towards making a positive change in their communities.
Dipika is one of the four Indian global shapers selected to represent the voice of youth at the WEF in Davos. She was selected in recognition of 8 years of her work in using technology to solve social challenges in South Asia and East Africa.
Prior to setting-up 'Lakeer' she lead 'Intellecap's Innovation Lab' and award-winning virtual incubation platform 'Startup Wave'. Appreciating her selection, Telangana State Minister KT Rama Rao said, "It is heartening to see a young entrepreneur from our state being selected to address such a prestigious summit."
Dipika's focus at Davos will be to highlight the importance of making cities in the developing world, especially in India, more liveable for everyone. "Every hour, 1800 Indians move to a city to access better opportunities.
The pace at which India is transforming into an urban economy is unprecedented and irreversible. Yet our cities are failing us on every metric of quality of life. From the cancerous air of Delhi to the foaming lakes of Bengaluru - our economic powerhouses have become ticking time bombs.
I think Hyderabad is the last live-able metropolis left in India, but we need to act now and act together to keep it that way."
"I want to use the WEF platform to find scalable and citizen-driven solutions to making our cities inclusive, sustainable, and economically productive. I'm especially keen to build consensus for action amongst Indian leaders who will be there, and to create knowledge and experience-sharing partnerships with civic leaders from other countries," she adds.