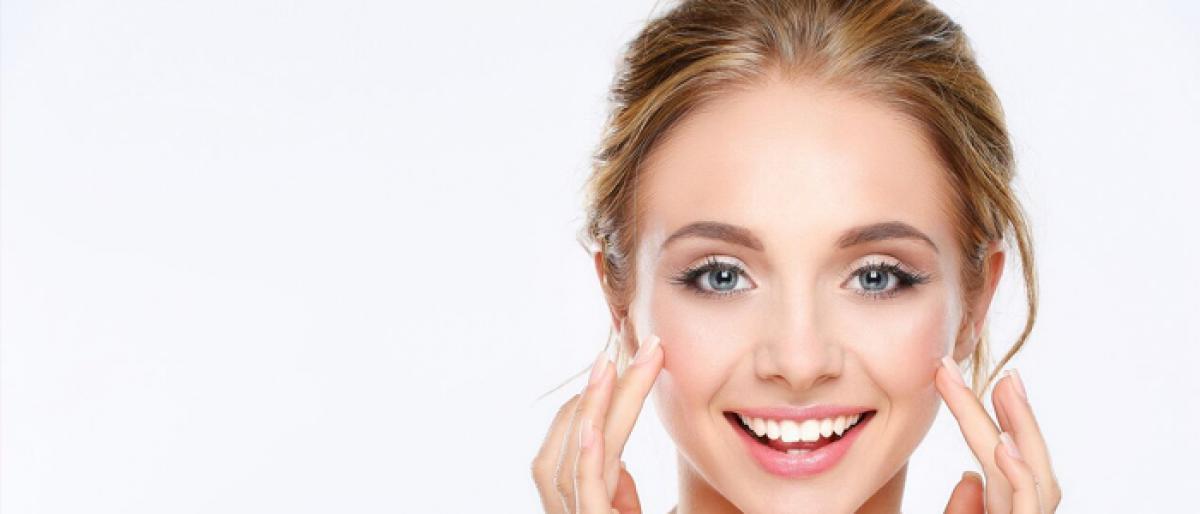 Highlights
We all know that every tobe bride wants to look flawless on her wedding day and it is very important to follow a proper skin care regime to have that glowing and hasslefree skin on your big day
We all know that every to-be bride wants to look flawless on her wedding day and it is very important to follow a proper skin care regime to have that glowing and hassle-free skin on your big day.
Blossom Kochhar, Chairperson, Blossom Kochhar Goup of companies lists down some pre bridal skin care regimes every bride should follow to look her best on her D- Day:
For Oily skin mix 5 tablespoons of fullers earth, Orange peel and Sandalwood powder each. Mix this all well and keep in a jar. Remember to exfoliate your skin twice a week. Whenever you wish to exfoliate, mix it with rose water and two drops of tea tree. Apply, massage for a minute and rinse off!
For Dry skin mix 1 large pinch Oatmeal, 1 tablespoon Fresh Cream, 1 crushed almond and 2 drops of sandalwood oil. Damp your face with water. Massage this scrub cream gently and rinse off.
For combination skins mix 1 tablespoon cream, ¼ tablespoon Granular coffee powder. Use two drops of rose oil with it to exfoliator.
For oily skin mix 2 drops of Tea Tree oil, 1 drop Lemon oil and one drop Jojoba oil. Take a few drops of this mixture and gently massage into your skin. Apply a hot towel as a compress to your face for a few minutes to aid penetration of the oil.
For dry skin, It is important to layer your moisturizers and conditioners for this skin type to trap in the moisture and oil. Mix 3 drops of Sandalwood oil, 1 drop of Geranium oil, 1 tablespoon almond oil and 2 teaspoon castor oil. Take a few drops and apply on your face and don't forget to massage well. You can use a hot compress and apply a moisturizer to get a soft and smooth skin.
Go for excellent skin treatments available to treat various skin issues. Diamond polishing, Beauty light oxygen therapy,Vitamin C serum oxyjetting,oxy clear face therapy, are excellent treatments for above issues. Rather than opting for regular facial choose any of these in consultation with your Dermatologist.
Brides undergo a lot of stress and get nervous worrying about their D-day look. In order to prevent headaches, restlessness and dark circles, they should drink plenty of water and have a minimum of 7-8 hours sleep.
Brides should also try having green vegetable juices like aloe vera, cucumber, spinach etc. They have anti-oxidant properties that help in bringing natural glow along with benefits that creams and lotion promise.
In the mornings, use a good cleanser that is suited for your skin type.
At night, use a good make-up remover along with cleanser. Keeping make up overnight clogs the pores and leads to breakouts.
Use a moisturiser daily and protect your skin from sun by using a good sunscreen
Use a good exfoliant to exfoliate your skin at least thrice a week.