Aloe vera for hair growth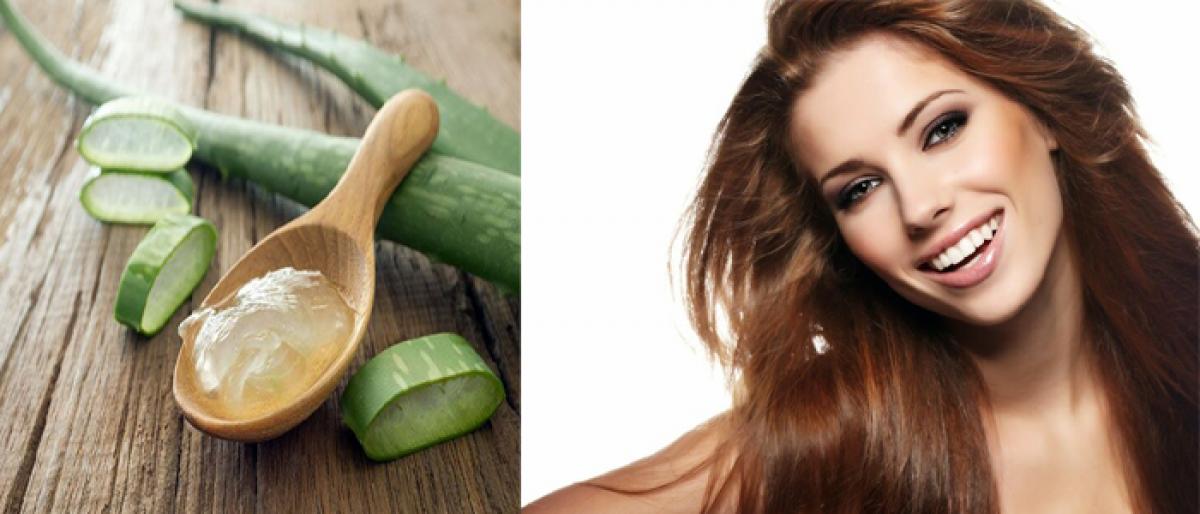 Highlights
When it comes to hair growth, there is no ingredient more beneficial and effective than aloe vera Here are amazing hair growth remedies along with aloe vera that will rejuvenate your hair
When it comes to hair growth, there is no ingredient more beneficial and effective than aloe vera. Here are amazing hair growth remedies along with aloe vera that will rejuvenate your hair.
With castor oil
Castor oil is an excellent treatment that helps boost hair growth as well as adds volume. Adding aloe helps stimulate hair re-growth and also curbs hair fall.
With coconut oil
Coconut oil and aloe make an excellent conditioning recipe that helps seal moisture into the scalp. This mask will also contribute to maintaining your hair, so you won't have to get trims as often.
With egg
We know that the yolk of an egg contains all the fat, which makes it a super conditioning ingredient. Throw in some olive oil and aloe vera, and it's not only super food for your hair but will boost your hair growth to another level.
With onion
Talking about aloe vera for hair, when this ingredient is mixed with onion juice the benefits are endless.
This mix helps curb hair fall and promotes hair re-growth. Onion juice stimulates your scalp and drives hair growth.
With coconut milk
Coconut milk has wonderful conditioning properties that help maintain the health of your hair. It also helps nourish the scalp and hair. This mask allows for deep penetration in the scalp so that it can be nourished from within.
With green tea
This combination improves your hair health while also minimizing damage. Green tea is one of richest sources of antioxidants, which helps neutralize scalp damage thus promoting hair growth. When it comes to talking about the benefits of aloe vera for hair, you should know that the uses are endless.