Maintain your lips this winter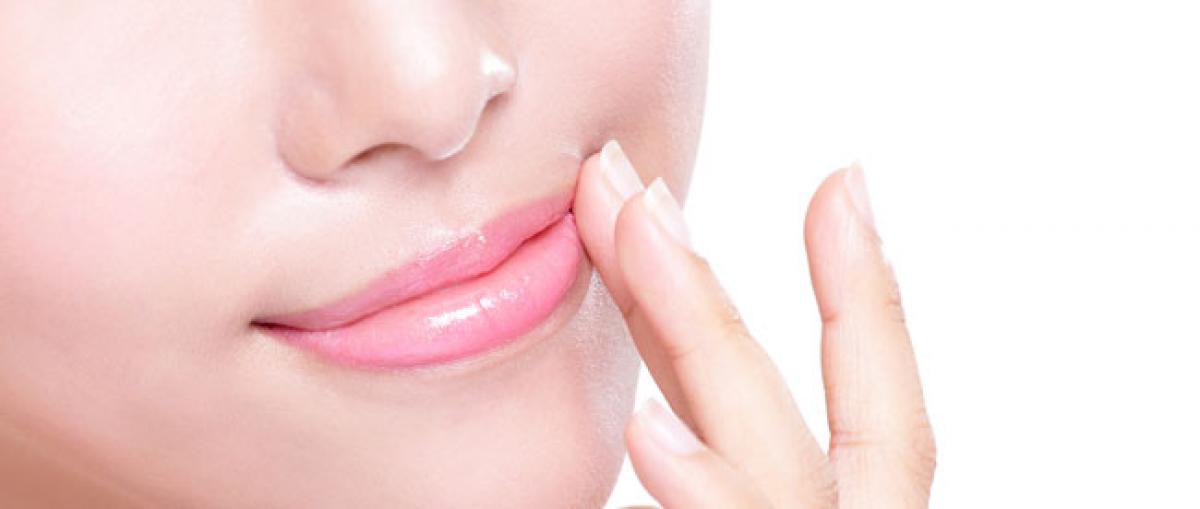 Highlights
Gently exfoliateYou know its good to exfoliate your face, but you may not have thought about doing it to your lips This is especially important in the winter when you have dry, flaky skin Its extremely important to be gentle, however
Gently exfoliate:You know it's good to exfoliate your face, but you may not have thought about doing it to your lips. This is especially important in the winter when you have dry, flaky skin. It's extremely important to be gentle, however.
Try mixing a bit of regular sugar with olive or jojoba oil, then massage gently over the lips and rinse off. You can add a little honey for healing, hydrating power, or try mashed, ripe papay. Simply apply directly to lips and rinse off after about 10 minutes. The natural enzymes in the fruit gently help. Apply a moisturizer immediately after for smoother, more hydrated lips.
Moisturize: Your lips need more moisture in winter than at any other time. Find a natural, petroleum-free balm that contains some of the nourishing ingredients we've listed here, or use homemade options like aloe gel, vitamin E, natural oils (almond, olive, coconut, and others), and honey.
Some other options: rose petal extract mixed with raw milk, thinly sliced cucumbers (apply directly to lips), or butters like coconut butter, cocoa butter, and mango butter. Want a more convenient option? Try our Coconut Honey Mask, which already includes many of the ingredients listed here!
Opt for the ointment: Lips that are in bad shape may need a more potent solution. Try combining a few drops of nutmeg essential oils, mandarin essential oil, and vitamin E oil, and apply as often as needed. Another option is neem—grind a few neem leaves, take out the juice, and apply the juice on the lips. Calendula also helps to soften.
Treat overnight. Likely, you use a night cream to help rejuvenate your face overnight. You can do the same with your lips. Gently exfoliate before bed, then apply your most hydrating balm or homemade moisturizer, turn on the humidifier, and go to sleep. You'll wake up with smoother, softer lips.