Hyderabad trust to bring change through education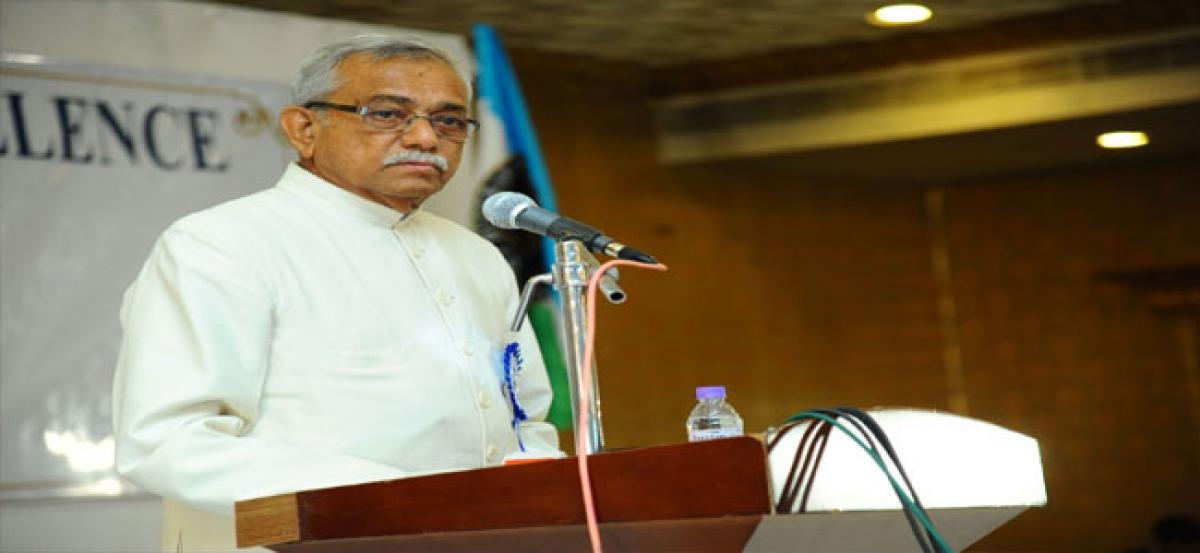 Highlights
One of the five pillars of Islam, -'zakat-' is mandatory charity for every well-to-do Muslim. And Hyderabad Zakat and Charitable Trust (HZCT) has...
Hyderabad: One of the five pillars of Islam, "zakat" is mandatory charity for every well-to-do Muslim. And Hyderabad Zakat and Charitable Trust (HZCT) has shown how this obligatory form of charity can be channelised to bring change in society through education.
With this noble goal, the 25-year-old organisation has been using "zakat" to pull the community out of illiteracy and today more than 24,000 students study in its 106 schools.
The trust made a humble beginning in 1992 when Ghiasuddin Babukhan, a reputed businessman and philanthropist of this city, with some friends and other like-minded people came together to pool their "zakat" for education. "It started with total 'zakat' of just Rs 11 lakh," recalled HZCT chairman Babukhan while talking to IANS.
With a firm belief in "empowerment through education and freedom through knowledge", Babukhan and his friends formed a network of schools for poor, mostly in remote villages. Though these Urdu-medium schools were taken over by the government under the Sarva Shiksha Abhiyan, the trust continues to monitor their functioning, appoint teachers, distribute free uniforms and books.
What started with a total "zakat" of just Rs 11 lakh has now expanded to an annual budget of Rs 12 crore and has touched the lives of over a million people in the last two-and-a-half decades, including poor students, orphans and widows in Telangana, Andhra Pradesh, Maharashtra and Karnataka.
Every Muslim whose assets reached "nisab" or minimum value (the current market price of 60.65 tolas of silver) has to pay 2.5 per cent annual Islamic tax on his wealth. "People donate without any hassle. I don't know 99 percent of the donors. I have never met them. We have ensured total transparency. No questions are asked except positive feedback from the donors. Some people come personally to donate huge amounts," said Babukhan.
"I don't know whether there is any trust of this size and calibre in India," he added. HZCT runs its activities professionally as it has 40 dedicated volunteers and a well-paid, full-time staff. It ensures transparency by publishing annual reports for the donors. Education accounts for over 70 percent of the trust's spending of Rs 107 crore since its inception.
The trust is spending more than Rs 2.5 crore on schools alone and this includes salaries, uniforms, and "Gems of the Nation" cash awards of Rs 10,000 each to girl students who secure 9.3 GPA or above in the 10th Grade. What is interesting about these schools is 70 percent of the students are girls. The pass percentage is 92 against the average of 57 in government-run schools.
"Our schools are a success story, not because I am handling it, but because Allah is handling it. For other works there can be several hurdles, but nobody can stop us in the area of education," he said. "More than 200,000 students have so far passed out of our schools and many have become professionals like doctors and engineers," said Babukhan.
In 1996, Foundation for Economic and Education Development (FEED) was formed to run the institutes established by the trust. FEED set up the Hyderabad Institute of Excellence (HIE) in 2013 to hone the skills of meritorious students from poor and needy families to groom them as leaders with a strong sense of dignity, integrity, love for the country, and deep religious values.
Subscribed Failed...
Subscribed Successfully...