India vs Australia: 'Just be the way you are', Gambhir's message to Rahane ahead of Boxing Day Test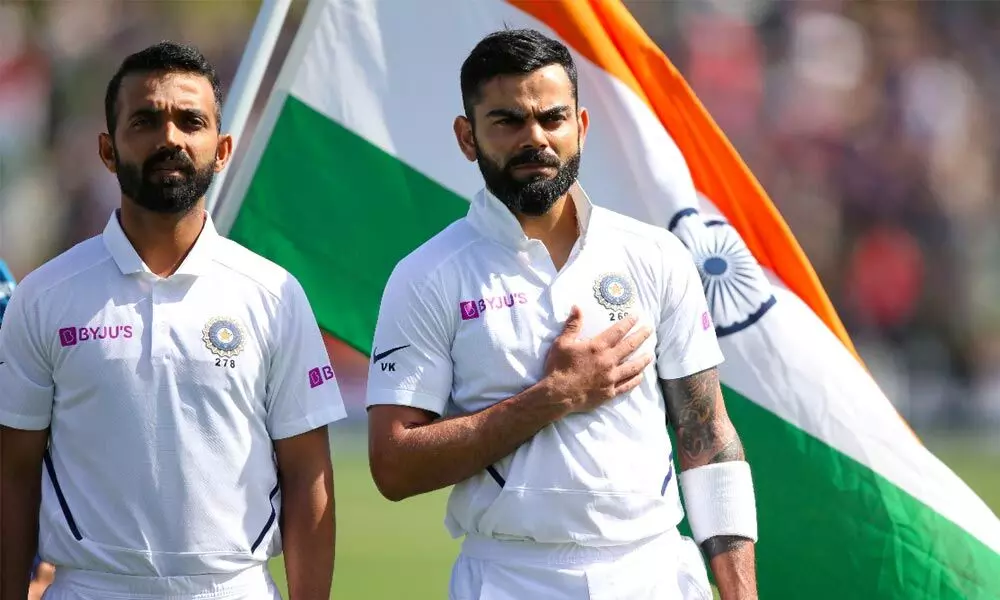 Highlights
Former Indian cricketer Gautam Gambhir has said Ajinkya Rahane does not need to chance to lead Team India in the absence of Virat Kohli in the remaining three Tests against Australia in the ongoing 2020-21 Down Under tour
Former Indian cricketer Gautam Gambhir has said Ajinkya Rahane does not need to chance to lead Team India in the absence of Virat Kohli in the remaining three Tests against Australia in the ongoing 2020-21 Down Under tour.

After the first Test, which India lost by eight wickets, skipper Kohli returned home on paternity leave. Rahane has led India in two Tests in the past – vs Australia in 2017 and vs Afghanistan in 2018, winning both the matches with ease. Having scored 42 and 0 in the day-night Test in Adelaide earlier this month, Rahane will look to rectify his mistakes and lead from the front with the bat in the Boxing Day Test.

On the eve of the 2020 Boxing Day Test between India and Australia at the Melbourne Cricket Ground (MCG), Gambhir has advised Rahane to be the way he has been but wants the stand-in-skipper to bat at No. 4 and not 5.

"You don't change your personality overnight and you don't need to change it either. They (Rahane and Virat Kohli) are different captains, different personalities. Ajinkya can't be Virat Kohli, Virat Kohli can't be MS Dhoni and MS Dhoni could never be Sourav Ganguly. All these guys have been successful captains.

So be the way you are and one change I would definitely want to see is Ajinkya Rahane batting at No. 4 because that will send a message that 'Yes I'm leading from the front'. It's not about showing your emotions on the field all the time or reacting to every wicket or every run you score. You've got many other ways to be aggressive," Gambhir told Sports Today in an interview.

Gambhir, who did not have a great record on Australian soil where he averaged only 22.62, wants Rahane to go for aggressive field placements along with a powerful body language.

"Your body language can be aggressive; your field placements could be aggressive. You can probably ask your bowler to bowl attacking lengths, your batting could be different. People say this guy wears his heart on his sleeve, all that stuff is crap.

Ajinkya Rahane does not need to change anything, all he needs to do is tell his team that we are looking to win this game, they've got an opportunity and they've got the team to win the Test match in Australia because the hosts are very vulnerable especially in the batting department," Gambhir added in the same interview.

After the Boxing Day Test, the final two Tests between India and Australia are scheduled to be played in Sydney (Jan. 7-11), and Brisbane (Jan. 15-19). If the COVID-10 protocols will make the Sydney Cricket Ground (SCG) unavailable for hosting the third Test, Cricket Australia has confirmed that the New Year's game will also be played in Melbourne.