State Women's Commission rudderless for 15 months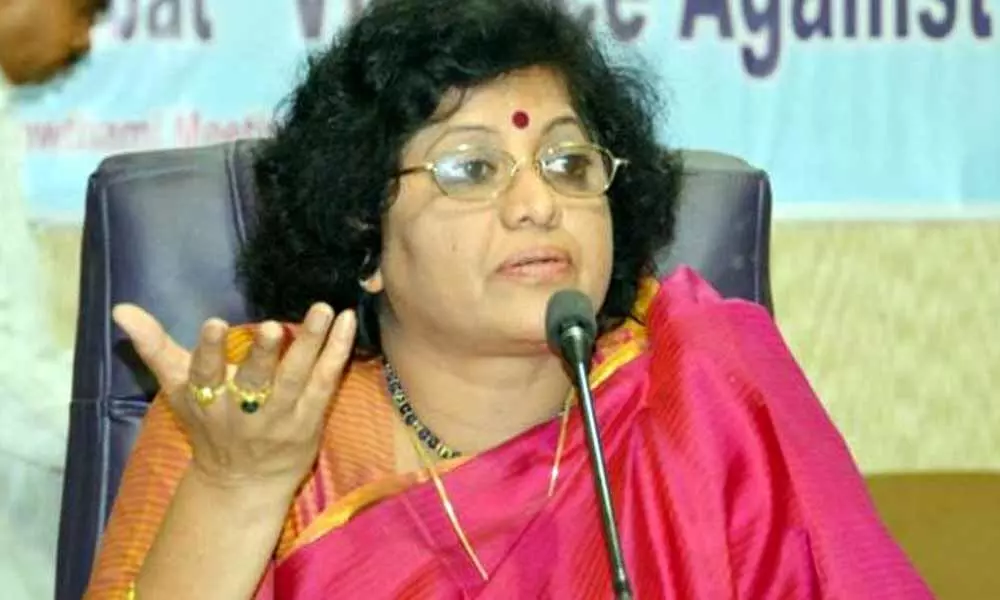 Highlights
The last chairperson demitted office in July 2018
No website for the Women's Commission
People can't file complaints online
Hyderabad: The Telangana State government has kept its women's commission panel rudderless since the last incumbent Tripurana Venkatramana demitted the office as a chairperson in July 2018. For over 15 months the office has been vacant, and the State is yet to have a fully functional State Commission for Women.
The records tell the sorry state of the Women's Commission, in 2019 around 172 (till date) cases have been filed with the State Women's Commission across Telangana, however, with no senior official on the panel to take cognizance of the plaints, only 70 cases of them have been solved.
Spruthi Kopalika, an activist who filed the RTI query with the Commission, shares, "The chairperson is directly appointed by the Chief Minister of the State. Every time we raise the issue of the vacant Commission post, we always received unsatisfactory replies. The Women's Commission doesn't have a fully functional portal, where complainants can register their plants without having to approach the police."
Spruthi and her team have also been in continuous talks with the State Commission to start an online portal, but their request has fallen on deaf ears. Expressing her disappointment over the apathy, Spruthi said, "Under Section 4(2) of the Right to Information Act, 2005, provision of a website is a legal mandate in all states. Other states such as Karnataka and Kerala have their own fully-functional online portal with detailed information and relevant data."
"Even when the Commission had a chairperson, there was no transparency and there has been no clarity on the number of cases that have been solved. An online portal is the need of the hour for the commission," she adds.
According to the RTI response, the Commission is in talks with the government for developing a website and has already sent a proposal to the government to build up the website and is anticipating actions from the hierarchy.
The Chief Minister, Government of Telangana has to take the steps for appointing new Commercial body to Telangana State Commission for Women said the RTI response.
Cases filed in Commission from 2017 - 2019
| | | | | |
| --- | --- | --- | --- | --- |
| Financial Year | Funds Received from State (in Lakhs) | Total Exp | Total number of cases received | Total number of cases solved |
| 2017-2018 | 1,055,9000 | 1,01,72,618 | 232 | 232 |
| 2018-2019 | 74,73,000 | 70,51,227 | 215 | 160 |
| 2019-2020 | 45,54,000 | 68,1,862 | 172 (till date) | 70 |